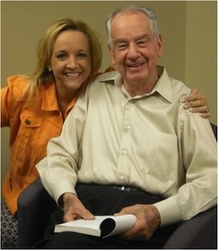 There is no security in traditional employment right now...and if you don't have a side business or home business, your financial future is in the hands of someone else.
Dallas (PRWEB) October 1, 2010
Just because the nation's economy is slow to recover doesn't mean you have to be! The BOSS (Barefoot Online Success Strategies) Event 2010 is coming to the Dallas area October 8-9. This exciting two-day event is designed to prepare people for more success than they ever dreamed possible! It's not a boring seminar with stuffy people in suits trying to sell something. This is THE event—jam packed with dynamic speakers, breakout sessions, interactive exercises, workshops, food, fun and all with one purpose: To help people map out their next steps toward a better life both at home and at work.
Why barefoot? Why not! Ditch the corner office and someone else's dress code for your own definition of security and success. The internet represents one of the biggest cultural shifts since the printing press. People have moved their social lives on line and there's no doubt the eyeballs are going there. Now is the time for people to either build on an existing business or start up a brand new one. Your success is entirely up to you. Carrie Wilkerson and her network of experts are leading the way. "It's about acting out of a sense of urgency," explains Carrie. "You must discover what motivates you toward success and take action."
Now featured on Lifetime TV, Success 2.0 and Forbes business blog in the Top 5 Women Entrepreneurs... Carrie is quite a business role model. Before becoming an "overnight mother" of 2 toddlers through adoption, she was overweight, riddled with debt, and totally without direction. Her priorities instantly changed and so did her workplace. She's now built several businesses and coached others to do the same while wiping out over $100,000 of debt, losing 110 lbs and having 2 more children, for a total of 4 from toddler to teen! Inspiring and powerful stories like Carrie's are what makes B.O.S.S. Event 2010 so special.
October 8-9, The Crowne Plaza – Addison is THE place to be for actual life-altering learning, discussion, networking, and doing. There is absolutely no reason why anyone willing to work hard and live their passion cannot begin today. The B.O.S.S. Event 2010 is the right place, the right time, and the right people.
For the experienced business professional, the newly laid off executive or the career person in transition, this conference is a practical and powerful fit for you! Check out the details now.
THE PRESENTERS
Carrie Wilkerson ~ The Barefoot Executive Carrie Wilkerson is mentor/coach/advisor to more than 100,000 men and women through videos, podcasts, masterminding, mentoring and live speaking. Not only a business expert, but an expert IN business, Carrie's work-at-home methods have inspired thousands. A sought after speaker, Carrie's humor, real-life examples and tough love translates to every audience, gender, genre and generation.
Zig Ziglar Since 1970, Zig Ziglar has naturally moved from that of champion seller to master motivator. He has authoring 25 books (10 'best sellers') and is still in constant demand as speaker and instructor to audiences of all kinds and sizes. Never one to rest on his laurels, Zig has taken his Zig-olosophy on line where he's still the voice of strength, integrity, and the golden rule.
Joel Comm ~ Mobile Marketing & More Entrepreneur, best-selling author, public speaker, social media evangelist, and mobile marketing innovator, Joel Comm is the leading authority on new media marketing tactics. Joel, who's been building profitable and cutting-edge Internet ventures since 1995,
comes to B.O.S.S. Event 2010 to talk innovation, practical application and profitability!
David Frey ~ Market Domination & Power Profits Marketing guru for small businesses, best-selling author, and speaker, Frey is President of Marketing Best Practices, a small business marketing company in Houston. David has helped a wide range of businesses to improve their marketing efforts. He brings a wealth of knowledge to B.O.S.S. Event 2010.
Paul Martinelli ~ From Mops to Millions! Paul was a stuttering high school dropout from a Pittsburgh, Pennsylvania working-class family. From these humble and difficult beginnings, Paul learned to tap into his true potential and became a millionaire entrepreneur. Paul will talk about the results people get in their lives and how it's a reflection of what they think is possible to begin with. Change your beliefs, change your results!
Paul Evans ~ Speaking Success Secrets – Paul will wow the B.O.S.S. audience. His humor, tough love and amazing content keeps audiences glued to their chairs. He will share the story of losing his wife and being widowed with a 5 week old son and how that has changed his motivation, his focus and his lifestyle forever. His companies range from offline to online and he's an in-demand speaker as well as highly valued consultant.
David Ring ~ Create Your Own Terms As a nationally known speaker since 1973, David shares his triumphant story with over 100,000 people each year at churches, conventions, schools and corporate events. If you think you have obstacles. If you think you aren't perfect. If you think that society won't accept you – don't miss David's powerful message.
Plus over a dozen breakout groups and focus sessions designed to get you up and running quickly!
More Details & Registration Info
# # #