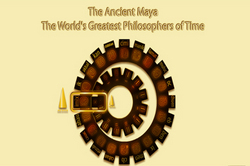 With all the misinformation and media sensationalism building up around 2012, those of us living in the Heartland of the Maya want people to understand the Maya culture and history and make their own informed decisions about this important epoch
San Francisco, CA (Vocus) October 1, 2010
The Lodge at Chaa Creek, located in Belize's heartland of the Maya, has added a functioning, interactive Maya Calendar to their website to help people understand and appreciate the Maya concept of time in the lead up to 2012.
The new pages are part of Chaa Creek's commitment to educate the public about Maya cosmology as the winter solstice of 2012 approaches, according to Chaa Creek proprietor Lucy Fleming.
"With all the misinformation and media sensationalism building up around 2012, those of us living in the Heartland of the Maya want people to understand the Maya culture and history and make their own informed decisions about this important epoch," Ms Fleming said.
"Maya culture is so profoundly intricate and rich that we do not want to see it denigrated by people looking to make a buck off sensationalism and by manipulating the facts. In fact, there is much we can learn from this ancient and wise culture, and their real philosophy and concepts.
"They were, after all, the acknowledged masters of time," Ms Fleming said.
The Chaa Creek website now features an interactive Maya calendar using 21st century digital technology to present a calendar developed well before the birth of Christ. Ms Fleming said that the calendar was carefully designed by Chaa Creek to make Maya concepts of time more accessible.
Visitors to the site can quickly grasp how the calendar works, and use it in much the same way the ancient Maya did. The Maya calendar pages also explain the differences between the Tzolk'in, Haab, Sacred Round and Long Count ways of measuring time and give the reader a grounding in how December 21 - the Winter Solstice of 2012 was arrived at as an epochal Maya date.
Ms Fleming went on to say that while Chaa Creek has always had a keen interest and involvement with Maya culture – the private nature reserve's 365 acres contain a wealth of Maya archaeological sites and artifacts, and many neighbours and staff members are of Maya descent – the media attention on 2012 prompted the eco-resort to step up focus on local Maya history and culture.
"Hopefully, this Maya calendar addition to our website will act as a portal for people to become interested in learning more about the real Maya, and the amazing intelligence that went into their calendars, mathematical equations and astrological predictions. We would hate to see media hype centered on apocalyptic scenarios diminish the true accomplishments of this amazing race of people.
Ms Fleming encouraged people to visit the Chaa creek website to learn more about Belize's Maya.
For more information about the Lodge at Chaa Creek, contact the property at 877-709-8708, reservations(at)chaacreek(dot)com or visit the web site at http://www.chaacreek.com.
###