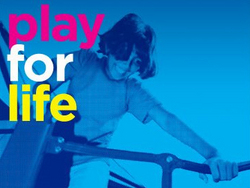 South Haven, MN (PRWEB) October 8, 2010
Research shows that play is a key element of development and health for individuals of all ages and abilities. Unfortunately, play is being threatened on every front in the U.S. It's seen as a "children-only" activity, if it's thought about at all. Even more, concerns around inclusive play are primarily discussed among disability experts and are not part of most community agendas.
That's why Landscape Structures Inc., a Minnesota-based commercial playground equipment manufacturer, is sponsoring the Play for Life Symposium on Oct. 23-24, in Minneapolis, Minn. The company wants to educate individuals about the inclusive play movement by bringing together inclusive play experts from across the nation to examine the importance of play for all ages and abilities. The Play for Life Symposium is open to anyone who is passionate about play for all individuals, and is interested in bringing new inspiration for inclusive play back to their communities. Find out more about the Play for Life Symposium.
In addition to sponsoring the Play for Life Symposium, Landscape Structures is the leader in providing inclusive play products for the playground. Inclusive playgrounds are more than just universally accessible playgrounds, and Landscape Structures strives to achieve a higher level of inclusive play by focusing on three key concepts: physical accessibility, age and developmental appropriateness, and sensory-stimulating activity. With inclusive playgrounds by Landscape Structures, children of all abilities can come together to play as one on the playground. Learn about Inclusive Play Playgrounds from Landscape Structures.
# # #