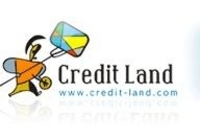 Hollywood, FL (Vocus) October 2, 2010
To help consumers find credit card deals to use as a preferred payment method for fall and Holiday shopping, Credit-Land.com now offers an authoritative source of consumer information, reviews, and comparison tables for available credit offers to website visitors. Reviewed services include 0% APR credit balance transfers and qualified options for consumers with fair or rebuilding credit.
Responding to the global financial crisis, Credit-Land.com has now assembled an online finance library composed by financial experts to give insights on evaluating the varying aspects of the different options for credit cards. Experts are available to answer new credit-related questions not already included in the web portal library through direct website input by visitors.
For many customers, the need for a new credit line is immediate and cannot wait for an approved card to be received through the regular mail. To answer this need, Credit-Land.com now offers online credit card applications that provide instant approvals for qualified customers that can be used for shopping prior to receipt of the actual card.
John Tolks of San Antonio, Texas writes "Thank for you for the credit consultation you gave me! It really helped me pick the best credit card to help repair my credit rating and give me the financial flexibility my family requires as we head into the Holiday season."
Credit-Land.com continues to serve as the consumer watchdog for major credit card deals that offer the best value for the consumer. Company staff continue to monitor the latest credit offers and report the latest offers for customers on the web portal.
About Credit-Land.com:
Credit-Land.com was established in 1998 and provides streamlined management of personal finances and credit card applications through an integrated web portal. With the company's One-Click Credit Application, credit management is simplified to a single form based on the financial services the website customers need.
Contact Details:
Credit-Land.com Inc
2751 S Ocean Drive
Suite 1202 South
Hollywood, FL 33019
Phone: 1-888-281-1556
Website: http://www.credit-land.com/
###