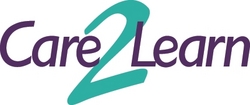 Tampa, FL (PRWEB) October 3, 2010
Care2Learn, Inc., the leader in online continuing education and training for post-acute healthcare providers, is presenting a free webinar, "A Team Approach with Residents and Family," from 1 to 3pm on October 14th. This free accredited live healthcare training opportunity is for all healthcare professionals who work in a long-term care environment. The webinar will help participants develop an understanding of the legal, professional and personal challenges and obligations facing long term care facilities when residents must deal with important issues concerning their ongoing care or end-of-life issues.
Presented by Mary Blanchett, LNHA, the discussion will touch on numerous critical topics including why it is essential to have residents and families informed and involved; how federal regulations require nursing homes to fully engage residents and their families into the team; and strategies for optimum success to increase resident and family participation.
"The webinar will also place emphasis on understanding how the inclusion of residents and their spouses, significant others, families and guardians can greatly enhance care and the resident's quality of life," says Ryan Sparks, Care2Learn Vice President of Content and General Manager. "In addition, the landmark federal policy changes to MDS 3.0 that took effect October 1st have made increasing the involvement of residents and their families not just desirable, but mandatory. The topic is so important and the effects so far-reaching that we want to ensure that everyone in an accountable position has a chance to listen in,"
Live continuing education credit is available for the webinar. Those who are interested in receiving credit should contact a Care2Learn Educational Advisor at 866-733-0728.
About Care2Learn
Founded in 2000, Care2Learn provides online education solutions to the post-acute healthcare market, which includes nursing homes, assisted living facilities, rehabilitation centers, and home healthcare and hospice facilities. The Care2Learn course library includes approximately 2,700 accredited course hours delivered to more than 320,000 healthcare professionals in all 50 states.
Acquired by RedVector, an online continuing education company for the design, engineering, and construction industries, Care2Learn continues to grow by offering customized online eLearning universities to companies who want to offer training and education solutions to their entire staff in a cost-effective, easy-to-use, and readily accessible manner. For further information, call 1-866-703-9418 or visit http://www.Care2Learn.com
###