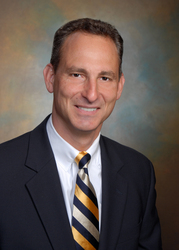 At Summit Medical Group, I have the privilege and pleasure of working with more than 200 highly qualified healthcare providers
Berkeley Heights, NJ (Vocus) October 4, 2010
Robert W. Brenner, M.D., M.M.M., chief medical officer for Summit Medical Group has won a 2010 Dorland Health People Award as Medical Director-Provider.
The Dorland Health People Awards recognizes healthcare professionals who share their knowledge and skills to address challenges and meet the needs of their team, their patients and patients' families. The broad range of award categories provides an opportunity for these professionals to highlight their valuable work.
Dr. Brenner's leadership of Summit Medical Group's multidisciplinary healthcare team earned him this recognition. His accomplishments include development of an Integrated Behavioral Health Center, a Hospitalist and Urgent Care program, a Breast Health Center, a Group-wide Preventive Health program, a Diabetes Live Well program, Executive and Occupational Health, Evening Primary Care and Clinical Trials. Additionally, he oversees Organizational and Physician Development, including Clinical Council, Provider Performance, Leadership Training and Clinical Education, and Patient Satisfaction initiatives.
"At Summit Medical Group, I have the privilege and pleasure of working with more than 200 highly qualified healthcare providers," states Dr. Brenner. "This award is a reflection of their collective expertise and collaboration in the delivery of safe, cost-effective, high quality patient care."
"The Dorland Health People Awards serve as an important step toward increasing recognition of individual health care professionals who works diligently to improve care to the patient, their organization, the community, and the health care industry as a whole," says Anne Llewellyn, chairwoman of the People Awards and editor in chief of Dorland Health, which includes premier brands such as Case in Point magazine and eletter, dorlandhealth.com and leading directories such as CMRG and CYFS.
Dr. Brenner was recognized at an awards luncheon on October 4, 2010, at the National Press Club in Washington, D.C. As a winner, he will be profiled on dorlandhealth.com and in the October/November 2010 issue of Case In Point magazine, a national publication promoting care coordination across the continuum of care.
ABOUT DORLAND HEALTH
Dorland Health, a division of Access Intelligence, is the publisher of Case In Point and targeted national directories that healthcare professionals employ to meet the complex needs of their patients. These include the Case Management Resource Guide, The National Directory of Children, Youth & Families Services, the National Directory of Mental Health and Addiction Services, and the Adult and Senior Service Directory. In addition, the company provides a weekly e-newsletter, continuing education programs, webinars and special reports. To learn more, visit http://www.dorlandhealth.com.
ABOUT SUMMIT MEDICAL GROUP
Summit Medical Group (SMG) is the largest privately held multispecialty medical practice in New Jersey. SMG has pioneered information technology advances in health care with its early adoption of electronic health records and e-prescribing. With more than 200 highly qualified providers, it serves as a unique health care model for the state. NJBiz magazine has named it one of New Jersey's "Fifty Fastest Growing Companies". SMG treats more than 55,000 patients per month at its main campus in Berkeley Heights as well as its satellites in Berkeley Heights, Morristown, Millburn, Shorts Hills, Summit, Warren, and Westfield. As one of the East Coast's premier multispecialty groups, SMG has provided exceptional primary and specialty care since 1929. For more information, please visit http://www.summitmedicalgroup.com.
# # #