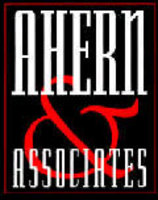 I've known of Andy Ahern and his firm for quite some time and know he has a fine reputation in the industry. We felt that his experience and reputation would give us access to markets we would normally not be able to penetrate
Phoenix, AZ (PRWEB) October 5, 2010
Capitalizing on a weak economy which has lead to an overall decrease in capacity within the shipping industry, The Evans Network of Companies has turned to the industry's leading transportation acquisition firm, Ahern and Associates to deliver acquisition targets which will complement Evans' growth strategy.
Having been in operation for over 70 years, Pennsylvania based The Evans Network of Companies is now the largest privately held container drayage company in the United States and the third largest overall. Their Chairman, Bert Evans has recently secured the services of Andy Ahern, CEO of Ahern and Associates to take the lead in Evans' most aggressive expansion efforts in recent years.
Ahern and Associates has been engaged for the following targeted, acquisition assignments:
1. Locate additional drayage agents in the eastern 2/3's of the United States
2. Identify drayage agent companies with annual revenues between $10MM to $40MM which utilize independent carriers and have a strong agent network.
3. Locate dry van and flatbed platform freight brokerages with annual revenues up to $60MM.
Evans comments on the timing of the acquisitions: "We feel that this is a very favorable time to expand our capacity and leverage customers. We're financially sound and feel that a lot of capacity has left the system overall."
When faced with the prospect of seeking acquisition targets in-house that would match their search criteria, Evans decided that hiring Ahern and Associates would be a much better alternative considering their stellar reputation for getting deals done. "I've known of Andy Ahern and his firm for quite some time and know he has a fine reputation in the industry. We felt that his experience and reputation would give us access to markets we would normally not be able to penetrate."
Andy Ahern comments, "We're excited to work with a company like Evans who has such a stellar track record of sustained growth and performance and look forward to delivering potential acquisition targets which meet or exceed their expectations."
About The Evans Network of Companies:
The Evans Network of Companies is a market-leading logistics partner with revenues over $240 million. The Evans Network has a fleet of over 1,350 tractors and 80 terminals throughout the country, providing transportation services in the intermodal, flatbed and van trucking markets. The Network encompasses six divisions: West Motor Freight, All Points Transport Corp., Hale Intermodal Trucking, Century Express, Evans Delivery Company and DM Transportation Management Services. For more information, please visit http://www.EvansDelivery.com .
About Ahern & Associates, Ltd.:
Ahern and Associates is North America's leading trucking and transportation management consulting firm. The skilled consultants at Ahern and Associates specialize in mergers and acquisitions of trucking and logistics companies as well as the restructuring and evaluation of existing carriers that seek to increase operating efficiency and improve profitability. Since 1987, Ahern and Associates has aided hundreds of buyers in the acquisition of trucking and logistics companies throughout the U.S. and Canada as well as assisting many transportation and logistics companies in reducing their overall operating costs and increasing their profitability. For more information, please call 602-242-1030 or visit http://www.Ahern-Ltd.com .
Business contact:
A.W. Ahern
602-242-1030
Media contact:
Jason W. Jantzen
Phoenix Marketing Associates
http://www.PhoenixMarketingAssociates.com
602-282-0202
# # #