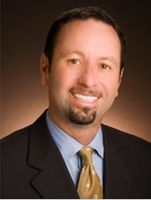 Training isn't something you did, it's something you do. Alan Ram
Scottsdale, AZ (PRWEB) October 4, 2010
Proactive Training Solutions is the industry leader in internet based automotive sales training and automotive sales telephone training while Callbright is recognized as one of the premier call management solution providers.
Proactive Training Solutions is also featured as a partner providing online automotive sales training on the all new NADA University. The NADA's curriculum is required for certification for all Chrysler Group dealers in 2010. Callbright has strong ties with leading auto industry companies such as Lexus, Mercedes-Benz, FordDirect, Vehix and Sonic.
Alan Ram, president of Proactive Training Solutions said this when asked about the new partnership: "For us this partnership with Callbright is something that we've been pursuing for a long time. I've obviously been exposed through my dealer clients to every solution that's offered in the automotive industry and I've always thought that Callbright offered the absolute best technology and ease of use regarding call monitoring and management for dealerships."
"They help identify the problem with their product while we help fix it with our complete suite of automotive telephone training as well as dealership sales and management training products."
Dealers that bundle products from both companies will be offered substantial discounts as part of the affiliation.
Proactive Training Solutions was founded in 1991 by Alan Ram, who is recognized in the automotive industry as the best at increasing individual and dealership productivity through use of his internet based automotive sales training.
To learn more about Proactive Training Solutions, visit http://www.proactivetrainingsolutions.com
Contact: Alan Ram
President
866-996-4665
info(at)proactivetrainingsolutions(dot)com
alan(at)proactivetrainingsolutions(dot)com
# # #