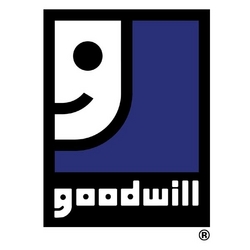 This Commitment to Action will aim to provide employment opportunities to more than 5,000 people with disabilities, youth at risk for delinquency, women and others having trouble finding work during the pilot stage alone.
Rockville, MD (Vocus) October 4, 2010
At the Clinton Global Initiative's Annual Meeting, Goodwill Industries International made a commitment to expand its sustainable business model in Latin America and the Caribbean, with a specific focus on Brazil and Mexico. Goodwill® will collect and sell gently used items in six areas throughout these countries to fund job training programs and career services for people facing challenges to finding employment.
Brazil and Mexico have growing economies as well as a growing middle class, and the demand for skilled workers is increasing. The job training that Goodwill currently provides throughout the United States and Canada and abroad will help people in these areas learn the skills needed to be successful in the workplace.
"Goodwill's employment services will generate thousands of jobs and foster economic development by increasing the number of qualified people able to work in their communities," said Jim Gibbons, president and CEO of Goodwill Industries International. "The Goodwill social enterprise and programming will help individuals with disabilities and other disadvantages enhance their skills so that they can join the workforce, earn paychecks, and better care for their families and communities."
To fulfill its commitment, Goodwill will work with on-the-ground partners and in-country funders to build a network of stores and Job Connection Centers in Brazil and Mexico that will offer retail training opportunities. In addition, each Job Connection Center will provide career training and employment services. Each center will also customize its services based on the needs of the people in its local community, including such services as English as a second language courses, computer skills training and financial literacy.
"This Commitment to Action will aim to provide employment opportunities to more than 5,000 people with disabilities, youth at risk for delinquency, women and others having trouble finding work during the pilot stage alone," said Gibbons. "Within the next several years, our goal is to help more than 10,000 people become economically self-sufficient."
Goodwill will work with local non-governmental organizations and engage the private sector through job placement and corporate social responsibility activities.
For more information about Goodwill's efforts around the world, visit http://global.goodwill.org.
About Goodwill Industries International
Goodwill Industries International is a network of 165 community-based agencies in the United States and Canada with 14 affiliates in 13 other countries. Goodwill is one of North America's top five most valuable and recognized nonprofit brands as well as a leading social services enterprise (Source: Cone Nonprofit Power Brand 100, 2009). Goodwill agencies are innovative and sustainable social enterprises that fund job training programs, employment placement services and other community-based programs by selling donated clothing and household items in more than 2,400 retail stores and online at shopgoodwill.com. Local Goodwill agencies also build revenue and create jobs by contracting with businesses and government to provide a wide range of commercial services, including packaging and assembly, food service preparation, and document imaging and shredding. In 2009, nearly 2 million people in the United States and Canada benefited from Goodwill's career services. Goodwill channels 83 percent of its revenues directly into its programs and services. To find a Goodwill location near you, use the online locator at http://www.goodwill.org , or call (800) 741-0186. Twitter: @GoodwillIntl. Facebook: GoodwillIntl.
About the Clinton Global Initiative (CGI)
Established in 2005 by President Bill Clinton, the Clinton Global Initiative (CGI) convenes global leaders to devise and implement innovative solutions to some of the world's most pressing challenges. Since 2005, CGI Annual Meetings have brought together more than 125 current and former heads of state, 15 Nobel Peace Prize laureates, hundreds of leading CEOs, heads of foundations, major philanthropists, directors of the most effective nongovernmental organizations, and prominent members of the media. These CGI members have made more than 1,900 commitments valued at $63 billion, which have already improved the lives of nearly 300 million people in more than 170 countries. The CGI community also includes CGI University (CGI U), a forum to engage college students in global citizenship, MyCommitment.org, an online portal where anybody can make a Commitment to Action, and CGI Lead, which engages a select group of young leaders from business, government, and civil society. For more information, visit http://www.clintonglobalinitiative.org.
Media Contacts:
Lauren Lawson
Goodwill Industries International
T: (240) 333-5266
Mobile: (240) 388-8309
Lauren(dot)Lawson(at)goodwill(dot)org
Esther Kyte
Clinton Global Initiative
T: (212) 710-4418
Mobile: (917)497-3930
Esther(dot)Kyte(at)clintonglobalinitiative(dot)org
###