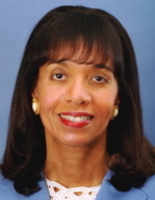 Becoming Dead Right - A Hospice Volunteer in Urban Nursing Homes
New York, NY (Vocus) October 4, 2010
Susan Baida and John Mills, eldercare experts and co-founders of eCareDiary.com, will host a variety of expert speakers on Mondays in October at 2pm EDT on their internet radio show "Empowering Family Caregivers," on the topic of eldercare, aging in home, and professional caregiving -- including, Frances Shani Parker, Author of "Becoming Dead Right - A Hospice Volunteer in Urban Nursing Homes," (October 4); Janis Abrahms Spring, Ph.D., a clinical psychologist and the author of "Life with Pop: Lessons on Caring for an Aging Parent (Avery Penguin 2010)," (October 11); Debbie Drelich, President of the NY Chapter of Professional Geriatric Care Managers and Founder and President of NY Elder Care Consultants LLC (October 18); and Howard Gleckman, Author of "Caring for Our Parents" and a Resident Fellow at the Urban Institute (October 25). To listen live to these interviews, simply call in on (347) 857-3399 or click the play button on the "Empowering Family Caregivers" Blog Talk Radio page where can also listen to their library of downloadable, expert interviews.
The radio shows will broadcast John Mills and Susan Baida's live discussions with each expert, all of whom are leaders in the field of aging and eldercare. In the first interview, Frances Shani Parker will share her expertise on several uncommon areas of caregiving, particularly the often-missing voices of people of color.
Frances Shani Parker is an award-winning writer, eldercare consultant, and former school principal. A hospice volunteer for many years in Detroit nursing homes. Her recently published book shares stories, poems, and general information, presenting a captivating account of her hospice volunteer experiences and insights on hospice, nursing homes, caregiving, dementia, death, and bereavement. Strategies for improving eldercare and nursing homes are examined. Ms. Parker's website address is http://www.francesshaniparker.com. Her popular blog is titled "Hospice and Nursing Homes Blog."
On October 11, Janis Abrahms Spring, Ph.D., will share her personal challenges and moments of grace around caregiving and growing old. Weaving together her patients' confessions with her own firsthand experience caring for her father in a Jewish independent living facility, Dr. Spring illuminates this ordinary, extraordinary journey and offers universal lessons on how to "survive" old age.
On October 18th, Debra Drelich will share her expertise as a geriatric care manager and care planning for the elderly. Ms. Drelich is an LMSW, ACSW, CMC, as well as the Principal of New York Elder Care Consultants, LLC, (a Geriatric Care management and consultation firm that provides assessment, care planning, and implementation and ongoing monitoring of the elderly).
The month will wrap up with Howard Gleckman, who will share his expertise on the 5 elements of eldercare law, including: the CLASS Act, efforts to improve care coordination, incentives for states to expand their home and community-based care under Medicaid, incentives to encourage health professional to specialize in geriatrics, and major reductions in Medicaid and Medicaid for nursing homes.
The husband and wife team of John Mills and Susan Baida launched eCareDiary.com in 2009, blending their extensive backgrounds in health care, business, and as family caregivers. Their website was born of their shared mission to help other families struggling to provide top-quality long term care for their loved ones. While caring for their aging relatives, John and Susan navigated the challenges and unexpected rewards that come with providing care at home. Despite decades of experience in the healthcare sector, John and Susan found the task of coordinating care for their parents uniquely and unnecessarily challenging. eCareDiary was developed to help all caregivers (and patients) navigate a process that can be confusing, difficult and stressful. The site's goal is to empower families with information, tools and resources to help them become better health managers and advocates for their loved ones.
eCare Diary was named a 2010 Caregiver Friendly Award recipient. Caregiver Friendly® Awards are presented by Today's Caregiver magazine to celebrate outstanding books, media, products and services designed with the best interest of the family caregiver in mind.
For tools to keep track of medication and doctor's appointments, as well as information about living wills, legal documents, home care, or "senior care" visit us at eCareDiary.com.
###