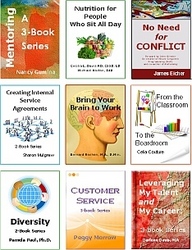 Dallas, TX (PRWEB) October 5, 2010
Learning and Development Center (LDC), leaders in performance assessment and competency modeling, launches a dynamic portal online training platform with built-in, on-demand digital library for competencies, leadership, team building, and career development.
Learning and Development Center is a state-of-the-art learning management system and digital content library delivering powerful and effective learner resources that build competencies and skills and increase performance across the enterprise.
This highly praised e-learning e-learning platform is ideally suited for companies, organizations, colleges and universities, public agencies, governments, not-for-profits, and associations and is scaleable for small businesses, mid-sized, large, and global operations.
All library resources are new and fresh materials that have been specifically authored to align with the key categories of learning important to organizational development. LDC's more than sixty authors (about one third have a Ph.D.) produce resources to strict editorial standards to assure maximum learning and application in today's knowledge demanding environment.
And, because they are digital, they appear on the desktop and engage the user with pages that turn as if a manuscript, have pop-ups for assessments and worksheets, have interactive areas for feedback, narrative inputs, quizzes for assessing knowledge transfer, and much, much more.
For more information contact Wayne Davis at (972) 385-7781.
###