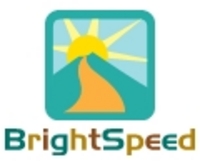 We're giving away everything you need to start your business today and stand out. FREE.
Little Rock, AR (PRWEB) October 5, 2010
As America's job markets continue to search for ways to produce jobs for the over 26 million Americans currently not working, one small business marketing firm is doing there part to aid small businesses and entrepreneurs in creating sound businesses for the long term.
"We're basically a small business marketing department" says Chief Executive Officer, K. Clarence Lawrence "Since we offer everything from websites, business plan creation to direct call marketing, we figured if we designed packages that took care of the start-up process, then we could help bring more innovative ideas to the limelight and help create more jobs".
The Ultimate Start-up deal is a package that allows anyone with a great idea looking to start their company access to professional consultation, design services and even a custom made website absolutely free. For all new clients who sign up, they will receive the following in order to launch their company:
*"From Good to Great" Book written by business expert Jim Collins
*Business Plan consultation
*$50.00 credit to LegalZoom.com
*Quickbooks Online PRO software
*local or 1800 toll free number
*500 premium business cards
*5 page website w/ Analytic tools & search engine submissions & Local directory placement + one on one design consultation with design specialist!
*SEO services - 1 developed Keyword
*$50.00 credit to Google Adwords
*branded merchandise - Brochures, pens, T-shirts & Ink Pens
"At the end of the day, there is only so much our government can do to really jumpstart America's job creation problems. The reality is, job creation is going to have to come from small business owners and entrepreneurs with big ideas and passion to back it up. Now is the time, job creation is probably the most important issue at the moment." says Lawrence.
For more details about "The Ultimate Start up deal" visit http://www.brightspeedmarketing.com and sign up. The company will also be giving away free business for any phone consultation, call today 1.866.326.7556
###