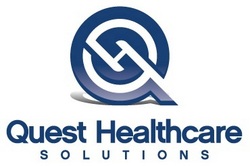 Quest has taken Healthcare staffing into the 21st Century
Atlanta, GA (PRWEB) October 15, 2010
Quest Healthcare Solutions brings Healthcare Staffing into the 21st Century with the launch of their new website and various technology based improvements.
Quest Healthcare Solutions is excited to announce the completion of their new website http://www.quesths.com designed to showcase their forward thinking attitude and technology based advances in staffing within the Physician, Nursing and Allied fields.
Quest Healthcare Solutions' driving force is their Locum Tenens division which provides short to mid- term physician staffing coverage nationwide primarily in a core group of specialties. Through various industry leading programs such as their Physician Reward's Program, online timesheets, Job alerts via text message, ipad app, aggressive pricing and much more, Quest is leading the way into the 21st century of physician staffing. Offering both permanent and Locum Tenens opportunities nationwide allows Quest to offer its large pool of physicians excellent options many of which are never advertised through traditional avenues.
While many firms separate out their Locum Tenens and Permanent placement services Quest Healthcare Solutions has created a seamless flow of services to help our clients with all of their temporary and permanent staffing needs from front office support to Physicians and Medical directorships. Clients can complete all staffing requests online using our downloadable toolbar app so they can place a staffing request with two simple clicks.
Quest Healthcare Solutions also runs a thriving Allied staffing division which specializes in placing both permanent and temporary positions for medical assistants, physician assistants, support personnel and much more for small practices and large facilities across the country.
Please visit our website to learn more about Quest Healthcare Solutions and how we can help you with all your healthcare staffing and employment search needs.
# # #