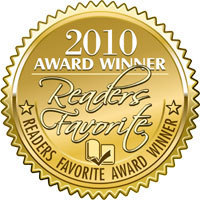 Hawesville, KY (PRWEB) October 5, 2010
Readers Favorite was created to help authors with honest reviews of their work and to assist them in obtaining more recognition and exposure through a respected Book Award Contest.
In addition to our Award Contest, Readers Favorite also provides free reviews for authors and has been asked to review for such renowned authors as James Patterson, David Baldacci, Stephanie Meyer, and is trusted by prominent publishers like Penguin, Random House, Hachette, and Thomas Nelson.
Readers Favorite has also been selected by Amazon to be an Amazon Vine Reviewer, and over the years has earned the respect and gratitude of countless authors, publishers and publicists.
Please visit our 2010 Readers Favorite Award Winners page for a list of our 2010 Award Winning books, including reviews and author websites.
###