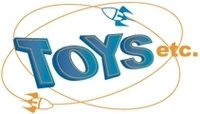 Awesome customer service. Reasonable postage. Quick delivery. What more could you want?? Thoroughly recommended. Thank you SO much.
Brisbane, Queensland (PRWEB) October 5, 2010
As the winter holidays approach, Toys Etc. stands ready to support growing kids and their loving families. Raising children is hard work, and holiday gift shopping exemplifies the challenging responsibilities of family life. Full-time workers have precious few moments to spare on repeat trips to retail toy stores. In response to the concerns of loving families, Toys Etc. has launched an initiative to meet the gift-buying needs of international customers with friends and family in Australia.
Toys Etc. offers a secure online shopping environment with a wide range of toys for boys and girls of all ages. On a convenient website, parents can purchase from a diverse selection of kids toys including top brands like LEGO, MECCANO, and Playmobil. With shipping Australia-wide and gift wrapping available, busy shoppers are free to purchase collectible favorites like farm toys from the comfort of home and on their own terms. Some customers shop for toys on wireless devices like smart phones and laptops. Toys Etc. is committed to improving the convenience of the gift buying process. This gives family members more time to enjoy their kids' company after working long hours to provide them with a comfortable lifestyle.
Many parents appreciate the fact that Toys Etc. is a family-owned small business. As a result, the online retailer recognizes the importance of educational toys. For example, Toys Etc. offers innovative products like electronic VTech learning toys. Additionally, kids often learn about different types of careers while playing with replicas of impressive machines. Toy fire trucks demonstrate the heroism of firefighters. Toy cement mixers are popular boys' toys as well. In fact, Toys Etc. stocks the largest range Bruder toy trucks of in Australia. This comprehensive supply includes boutique alternatives like toy garbage trucks]. Since kids have their own unique interests, parents need convenient access to a robust supply of thrilling playthings.
Toys Etc. also provides girls toys for little ladies with unique needs. The online retailer's supply of toys for girls includes educational products from top brands. Some manufacturers design special playthings with innovative features that address the developmental needs of young girls. Toys Etc. believes in providing a variety of toys to meet the diverse needs of individual children.
Parents face countless expenses while raising kids. In addition to necessities like health care, food, and clothing, children require independent playtime with compelling toys. In recognition of these fiscal challenges, Toys Etc. keeps competitive prices.
Toys Etc. has bolstered its inventories in anticipation of the upcoming holiday season. While international shipping is not available at this time, customers from all around the world trust Toys Etc. to provide gifts for friends and family in Australia. Due to the availability of Australia-wide shipping, families can make purchases for their children with the utmost convenience.
Furthermore, Toys Etc. takes serious measures to safeguard the security of the personal information of customers. The company's online shopping cart is convenient and user-friendly. Parents and other family members are encouraged to connect with Toys Etc. in preparation for the upcoming shopping season. Kids need independent playtime with interesting toys. Also, parents, friends, and extended family members benefit from the convenience of online shopping. Toys Etc. is committed to reducing the stress associated with holiday gift buying efforts.
Contact:
Colin Johnstone, Media Relations at Toys Etc.
media(at)toysetc(dot)com(dot)au
1300 854 229
###