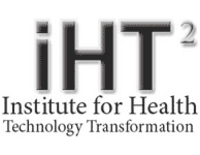 New York, NY (Vocus) October 5, 2010
The Institute for Health Technology Transformation announced today the release of their EHR Landscape Report for 2010. The report entitled, The EHR Landscape Report 2010: "It's Only the Beginning" takes an in-depth look at the emerging electronic health records landscape.
The report discusses in particular the resiliency of the healthcare information technology space during the most recent financial crisis, both in terms of issuance of public equity and merger and acquisitions activity. It is because of this, and other reasons mentioned by the authors, that HCIT should now be viewed as a more mature and diversified market than most information sources have traditionally conveyed.
"The EHR landscape continues to be highly fragmented with hundreds of small players yet market share is dominated in large part by a few large firms. Over the coming 12-36 months we're eager to see how the market responds to the anticipated increased spending on EHRs," said Waco Hoover, CEO of the Institute for Health Technology Transformation.
The report can be downloaded directly by visiting the Institute's Download Center at http://ihealthtran.com/downloadcenter.html
About the Institute for Health Technology Transformation
The Institute for Health Technology Transformation is the leading organization committed to bringing together private and public sector leaders fostering the growth and meaningful use of technology across the healthcare industry. Through collaborative efforts the Institute provides programs that drive innovation, educate, and provide a critical understanding of how technology applications, solutions and devices can improve the quality, safety and efficiency of healthcare.
###