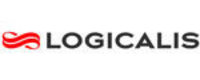 If you're not using unified communications today, you're losing out on the efficiencies and productivity gains that your competitors now have
Columbus, OH (Vocus) October 5, 2010
Business at the speed of thought is more than a book title. It's also a statement defining where we stand today with the advances in unified communications products, applications and strategies. Today, you can do business at the speed of thought – you simply have to have the right tools in place. And one of those tools is unified communications – the integration of telephony, instant messaging, presence, and Web conferencing. What's often standing in the way of many businesses that are considering adopting such a "speed of thought" strategy are misconceptions and myths regarding unified communications. Logicalis (http://www.us.logicalis.com), an international provider of integrated information and communications technology (ICT) solutions and services, has developed a list of the top five myths IT managers need to understand in order to accurately assess a unified communications strategy for their companies.
"If you're not using unified communications today, you're losing out on the efficiencies and productivity gains that your competitors now have," says Jim Dossias, Cisco Practice Director and unified communications expert at solution provider Logicalis. "The great thing about unified communications is, you don't have to buy the whole enchilada at once. You have the building blocks available to you today – all the infrastructure, the scalability, the redundancy you need - and that means you can add applications and tools and fold them into your organization as quickly or slowly as your diverse user community wants to accept them."
Five Common Misunderstandings about Unified Communications
1. Video is an unnecessary bandwidth hog: You'd be surprised how many IT leaders think that no one in their organization wants or will use video, and that it's simply going to eat up too much bandwidth to justify giving it a try. The truth is, lower bandwidth video is adequate for everyday uses like chats, cross-country virtual management, and performance reviews. Higher bandwidth may only be necessary for important client meetings. In fact, there are sub-$80 cameras available and the UC apps that will support them that will effectively take down the cross-country barrier for regular, day-to-day communication needs.
Want to learn more? Read "Reach Out and Touch Everyone" here: http://www.us.logicalis.com/pdf/New-Unified-Communications-Feature-Story-FINAL.pdf.
2. TelePresence will eat my IT budget alive: When IT leaders think "TelePresence," they think of high-end units that cost hundreds of thousands of dollars, but they don't realize there are much more affordable options. All of the endpoints in a TelePresence solution, for example, don't have to be the full-sized, 65-inch screen, fully-immersed graphical presentation you get with the pricier big-room options. There are plenty of mid-range units that cost a fraction of the larger units' prices, and even desktop solutions that are fully interoperable with the larger, more sophisticated systems, so users can combine a variety of endpoints to meet their needs.
3. We don't need that instant messaging stuff: If you don't have instant messaging capabilities in your organization, you're a member of the "have nots" in terms of IT sophistication and real-time business connectivity. Some IT professionals think it's too much work, there are bound to be compliance regulations for message storage that are too restrictive, and that it's not a fully realized technology. But instant messaging and "presence" technology is becoming the norm in communication etiquette – employees can check each others' status to avoid disturbing a meeting. And it changes how the phone is used – phone calls are no longer one or two minutes – all that kind of communication is handled through IM. Instead, phone calls are reserved for lengthier, more in-depth discussions.
4. UC quality just isn't up to par: Today, so many applications run on the local area network that it has become a business critical computing environment with stability and redundancy like never before. As a result, the quality available on unified communications or voice over IP (VoIP) is often superior to traditional phone lines. With enhanced sound codecs, you hear everything more clearly and in a wider range of audio – headsets, for example, plugged into computers running over a unified communications network provide fabulous sound quality when compared to traditional telephone lines, and clearly point to the fact that UC's day has come.
5. UC doesn't fit into my virtualized environment: IT leaders balking at unified communications implementations may tell themselves UC is a huge investment requiring multiple servers – but that's not the case. In the past, we had separate servers for every purpose. But today, you can take a UC application and roll that directly into your virtual data center, which of course also translates into massive cost savings as the need for separate, dedicated servers for each UC function is eliminated. Customers who currently have dedicated UC servers that are starting to age are finding it easy to migrate their existing UC applications to a virtualized environment and having them run redundantly for a time before eliminating their legacy systems.
If customer relationship management is all about increasing "touch points," then unified communications is like a full-contact sport. Learn more about unified communications here: http://www.us.logicalis.com/pdf/UC%20Overview%20Datasheet.pdf.
"Unified communications takes all the ways people communicate and wraps them into a neatly defined, user-friendly package. It's technology that's come of age in acceptance, affordability and quality," Dossias says. "Business happens fast. If you're an IT manager who's still on the fencepost about UC, it's time to get off and get on the bandwagon."
About Logicalis
Logicalis is an international provider of integrated information and communications technology (ICT) solutions and services founded on a superior breadth of knowledge and expertise in communications and collaboration; data center optimization; application development and integration; and outsourcing and managed services.
With its international headquarters in the UK, Logicalis Group employs over 1,900 people worldwide, including highly trained service specialists who design, specify, deploy and manage complex ICT infrastructures to meet the needs of over 6,500 corporate and public sector customers. To achieve this, Logicalis maintains strong partnerships with technology leaders such as Cisco, HP, IBM and Microsoft.
The Logicalis Group has annualized revenues in excess of $1 billion, from operations in the UK, US, Germany, Latin America and Asia Pacific, and is fast establishing itself as one of the leading IT and Communications service providers, specializing in the areas of advanced technologies and services.
The Logicalis Group is a division of Datatec Limited, a $4.2 billion revenue business listed on the Johannesburg and London AIM Stock Exchanges (LSE/JSE: DTC).
For more information about Logicalis, visit http://www.us.logicalis.com.
###