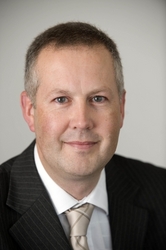 Of course, GreenPalm also gives the big mills and plantations an incentive to change their practices, and they're the ones with the might to lead positive change in palm oil growing and production.
(PRWeb UK) October 5, 2010
GreenPalm, the certificate trading programme that enables businesses to support sustainable palm oil production, is celebrating the trade of its millionth certificate.
The milestone comes just two years since GreenPalm's first certificate changed hands. Since then, the initiative that has drawn support from businesses internationally including Unilever, Cargill, Carrefour, Marks & Spencer, Cadbury, Danisco, Lidl, Burton's Foods, Seventh Generation, Findus, New Britain Palm Oil, Asda, Boots, Tesco and Waitrose, among many other members.
GreenPalm, which is endorsed by the Roundtable on Sustainable Palm Oil, was created to help tackle the environmental and social problems linked with the palm oil industry, such as destruction of rain forest and natural habitats, high carbon dioxide emissions and the displacement of indigenous people.
The oil palm is the fastest-growing and highest-yielding source of vegetable oil and fat, requiring around a tenth of the land needed to produce a comparable amount of oil from other crops. Its resulting low cost has put palm oil and palm kernel oil among the world's most popular ingredients, used in one in two packaged supermarket products, from soap and cosmetics to bread, cakes and ready meals.
However, the rapid expansion of the palm oil industry has led to irresponsible practices that prompted the formation of the Roundtable on Sustainable Palm Oil to set out principles and criteria for sustainable production. Now, while RSPO-certified sustainable palm oil is available, the complexities of many global supply chains makes its use currently commercially unviable – and the change-over very slow – for many major manufacturers.
GreenPalm enables businesses to support sustainable palm oil production at its source by funding an equivalent amount of palm oil to that used in their products.
GreenPalm general manager Bob Norman says reaching a million certificates shows evidence that it is possible to help make the palm oil industry sustainable and responsible through the commercial power of big business.
He says: "When GreenPalm began, there were plenty of doubters telling us businesses wouldn't go for it – they'd be scared of greenwashing claims, and they'd worry about the fact that GreenPalm doesn't involve buying actual physical sustainable palm oil.
"Now just look at the names that have signed up to GreenPalm. Some of the world's biggest and most powerful food and personal care businesses have seen the value of GreenPalm and recognised that driving positive change is not only about buying sustainable palm oil for their own products and claiming to be clean and green – it's about changing the entire palm oil industry from the very centre. It's about everyone using their buying power to play a role in tackling the problem itself.
"About 40 per cent of palm oil producers are not wealthy corporations; they're individuals making a modest living from an oil palm smallholding. These are the people who most benefit from the financial incentive that GreenPalm offers them, as it repays their costs, time and effort in becoming certified by the Roundtable on Sustainable Palm Oil and shows other producers that it's a commercially shrewd way to work.
"Of course, GreenPalm also gives the big mills and plantations an incentive to change their practices, and they're the ones with the might to lead positive change in palm oil growing and production."
Backed by the biggest names in the industry
Many of the top-scoring companies in the WWF's "palm oil buyers scorecard", which rated businesses according to their level of commitment to sustainability, were GreenPalm members, with their use of the programme, backed by plans to buy the physical material, counting towards their higher score.
Bob Norman adds: "Palm oil is not going to vanish. It's the most efficient oil crop on the planet and the most commercially popular.
"Switch to another crop and more land than ever will be needed to produce the same volumes of oil as palm. Boycott palm oil and the problem will be driven to another market, where businesses are under less pressure to source ethically. Buy only sustainable material from one sustainable mill in one location, and you can claim you're green while washing your hands of the wider problem.
"The answer is for businesses to use their buying power to change the industry as a whole, by making it commercially appealing to work sustainably. GreenPalm is not an instant solution to a long-term problem – but it's an important and effective step in the right direction."
Visit GreenPalm Website or follow @greenpalmoil
Ends
Editorial Background Notes
What is palm oil?
Palm oil is an edible vegetable oil obtained from the fruit of the oil palm tree.
Products refined from crude palm oil are used as an ingredient in many foods, detergents and cosmetics.
Where does it come from?
Seventeen countries produce palm oil. Malaysia and Indonesia account for 83 per cent of global production. The top five producing nations are:
Indonesia
Malaysia
Thailand
Nigeria
Colombia
Increasing popularity
Palm oil is an important and versatile raw material for both food and non-food industries and its production is a vital source of revenue in some of the world's poorest areas. It is the world's largest and most important vegetable oil with around 46 million tonnes being produced in 2009.
Its increasing popularity is due in part to palm oil's ability to replace partially hydrogenated oils in consumer products which generate health-threatening Trans Fatty Acids, making it a key ingredient for food manufacturers. Palm oil is found in one in two packaged supermarket products, including margarine, baked goods, sweets, detergents and lipsticks.
Sustainability
From the 1990s to the present, the area under palm oil cultivation has increased by about 43 per cent. Most of the growth took place in Malaysia and Indonesia. While better managed plantations and oil palm smallholdings serve as models of sustainable agriculture, it is clear that not all palm oil is being produced in a sustainable way.
Development of new plantations and the growth of subsistence farming by smallholders has resulted in the conversion of areas of rainforests and has threatened the rich biodiversity in these ecosystems. With the use of palm oil as a biofuel expected to further increase demand, it is imperative that ways are found to ensure the sustainability of the crop now and in the future.
What is the RSPO?
The Roundtable on Sustainable Palm Oil (RSPO) spearheads the global drive for environmentally-friendly production of this crucial crop.
As the world's leading initiative on sustainable palm oil, the RSPO is working on many fronts and in many countries. Members of RSPO and participants in its activities come from a variety of backgrounds. They include:
Oil palm growers
Manufacturers and retailers of palm oil products
Environmental NGOs
Social NGOs
Financial Institutions
Traders and Processors
The principal objective of RSPO is "to promote the growth and use of sustainable palm oil through co-operation within the supply chain and open dialogue between its stakeholders".
Forty per cent of the world's palm oil producers are members of the RSPO
Among its membership are leading NGOs such as:
The Rainforest Alliance
Oxfam
Conservation International
Wetlands International
The Global Environment Centre
WWF Malaysia
WWF Indonesia
Sawit Watch
See RSPO website for more detailed information and a full list of members
What is sustainable palm oil?
The RSPO's principles and criteria for sustainable palm oil production include the following.
Criterion 5.2 The status of rare, threatened or endangered species and high conservation value habitats, if any, that exist in the plantation or that could be affected by plantation or mill management, shall be identified and their conservation taken into account in management plans and operations.
Criterion 5.3 Waste is reduced, recycled, re-used and disposed of in an environmentally and socially responsible manner.
Criterion 5.6 Plans to reduce pollution and emissions, including greenhouse gases, are
developed, implemented and monitored.
Criterion 6.5 Pay and conditions for employees and for employees of contractors always meet at least legal or industry minimum standards and are sufficient to provide decent living wages.
Criterion 6.7 Children are not employed or exploited. Work by children is acceptable on
family farms, under adult supervision, and when not interfering with education programmes.
Criterion 7.3 New plantings since November 2005 have not replaced primary forest or any area required to maintain or enhance one or more High Conservation Values.
Criterion 7.5 No new plantings are established on local peoples' land without their free, prior and informed consent, dealt with through a documented system that enables indigenous peoples, local communities and other stakeholders to express their views through their own representative institutions.
The full list of principles and criteria can be found here:
http://www.rspo.org/files/resource_centre/RSPO%20Principles%20&%20Criteria%20Document.pdf
What is GreenPalm?
The GreenPalm certificate trading programme is designed to promote the production of sustainable palm oil. Palm oil producers who have invested in sustainable practices and become certified by the RSPO can earn extra revenue by selling GreenPalm certificates. By buying the certificates, retailers, food companies and other end users are actively supporting and encouraging sustainable palm oil.
###