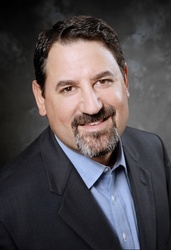 San Francisco, CA (PRWEB) October 5, 2010
MedHelp, the world's largest online health community, today announced that Richy Glassberg has joined the company as Chief Operating Officer.
In this role, Glassberg will oversee MedHelp's ad sales and marketing teams. In addition, he will drive a comprehensive sales and marketing strategy for the company's digital and mobile advertising initiatives as well as build partnerships with top pharmaceutical, healthcare and CPG companies and advertising agencies. He will work closely with the product team to continue to develop the world-class online health information solutions. Glassberg will report to MedHelp's CEO, John de Souza.
"As the world's largest online health community, MedHelp is leading the way in consumer engagement by delivering personalized tools and resources that help our users feel their best," said de Souza. "Richy's deep experience in creating innovative solutions for top brands will help connect our users to relevant advertising partners in a way that will bring real value to both our users and advertisers."
Glassberg, a pioneer in digital advertising and sales, has more than 25 years of experience in multi-platform sales, participating in and leading ad sales divisions for some of the top media brands in the U.S. including MTVN, TBS, TNT, CNN.com, Phase2Media, the Speed Channel and TV Guide.
"This is a tremendous opportunity to match advertisers to a highly-engaged audience and best-in-class tools and content," said Glassberg. "I look forward to working with our existing advertising partners and bringing new partners to the site to create experiences that will bring maximum value to our users and marketers. I am especially excited to build on the success MedHelp has had in the mobile arena."
Prior to joining MedHelp, Glassberg served as executive vice president of ad sales for TV Guide Media Ad Sales Group, a division of Lionsgate, where he led sales for broadcast, online, mobile, broadband and video on demand platforms. Prior to joining Gemstar-TV Guide in 2004, Glassberg was senior vice president of ad sales for News Corps' Speed Channel starting in 2001.
In 1999, Glassberg founded and served as CEO of Phase2Media, the first online sales and marketing rep firm dedicated to exclusive representation for branded sites, where he served clients ranging from Hachette Filipacchi Media to NHL.com. He was the first head of ad sales for CNN.com, CNNfn.com, CNNSI.com and CNN.com International. Prior to that he was with Turner Broadcasting for nine years and MTV Networks for six years.
As co-founder of the Internet Advertising Bureau, Glassberg helped to set industry standards in digital advertising. He has served on the board of Breastcancer.org since 1999.
Glassberg began his appointment on September 27, 2010.
About MedHelp
As the world's largest online health community, MedHelp empowers more than 10 million people each month to take control of their health and find answers to their medical questions. MedHelp, a privately-funded company, has more than 16 years of accumulated information from doctors and other patients across hundreds of conditions. In addition, MedHelp has long-standing partnerships with the top medical institutions such as the Cleveland Clinic, National Jewish Health, Partners Healthcare and Children's Hospital of Philadelphia. MedHelp's active community, comprehensive tools and medical partnerships make it a unique health destination on the Internet. For more information, visit http://www.medhelp.org.
###