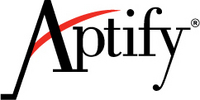 Aptify is providing state-of-the-art technology combined with deep expertise in the functional needs of the CPA profession. We are enthusiastic to be a part of the community and will take full advantage of this offering in our Society.
Washington, DC (Vocus) October 4, 2010
The Tennessee Society of Certified Public Accountants, the Washington Society of Certified Public Accountants, and the Missouri Society of Certified Public Accountants are pleased to announce their partnership with Aptify, a leading provider of Association Management System (AMS) software to organizations worldwide. Aptify has formed this partnership with three mid-sized state CPA associations to form the foundation of a Community Solution for mid-sized and small CPA associations. Several of the largest state CPA associations already use Aptify's Enterprise solution. This new Community offering will bring forward the benefits of Aptify to CPA associations of all sizes.
Tennessee Society of CPAs CEO Brad Floyd says, "Aptify is providing state-of-the-art technology combined with deep expertise in the functional needs of the CPA profession. We are enthusiastic to be a part of the community and will take full advantage of this offering in our Society."
The Aptify CPA Community Solution is a Software-as-a-Service (SaaS) offering. The standard Aptify product will be leveraged by all participating state CPA societies along with an industry specific template that tailors the solution for their specific needs. Through this cooperative approach, small and medium-sized state CPA societies are now able to harness the types of functionality already in use by their larger state counterparts.
Missouri Society of CPAs CEO Jim O'Hallaron says, "Having access to the depth of functionality of the Aptify product through a SaaS model will allow our organization to consolidate multiple systems and significantly streamline our system administration processes."
The new Community offering is based on the same underlying technology as the larger state implementations that Aptify has already completed. This will ensure that large and small societies alike can share ideas, practices and functionality.
Washington Society of CPAs CEO Rich Jones says, "Aptify has shown a deep commitment to the CPA association market through their leadership with all sizes of organizations. Our group will help define the Community solution capabilities along with the other state partners and Aptify. We believe this approach to collaboration will be a major benefit to everyone."
Aptify continues to target larger state CPA societies with its Enterprise product offering. The Aptify CPA Community Solution is being rolled out now and is targeted at medium to small sized groups.
Aptify Vice President of Business Development Matthew Van Cleave says, "This is truly an exciting partnership for us as we are now able to offer Aptify to all CPA associations regardless of their size. Our new partnership will facilitate the continued sharing of industry best practices in this unique market segment."
Aptify CEO Amith Nagarajan says, "We are excited about our partnership with Tennessee, Washington and Missouri. These three states are innovators and will be instrumental in working with Aptify and our other CPA association customers to launch the Aptify CPA Community Solution."
About Tennessee Society of CPAs
The Tennessee Society of Certified Public Accountants (TSCPA) is the state professional organization for certified public accountants who are principally employed or reside in Tennessee. The society's membership is comprised of more than 8,000 members in industry, government, business, education and public accounting.
With more than 100 years of service to the accounting profession, TSCPA acts on behalf of its members and provides support, enabling its members to perform quality professional services while serving the public interest.
About Washington Society of CPAs
With more than 10,000 members, the Washington Society of Certified Public Accountants (WSCPA) is the only organization in the State of Washington dedicated to serving the professional needs of CPAs, educating consumers about CPAs and the services they provide, and encouraging students to study accounting and enter the profession.
The Washington Society of Certified Public Accountants is a professional community of CPAs who work in business and industry, education, government, not-for-profit organizations, and public accounting. WSCPA membership includes CPAs, students and retirees.
About Missouri Society of CPAs
The Missouri Society of CPAs (MSCPA) is the premier professional development organization dedicated to certified public accountants in the state of Missouri. The MSCPA represents nearly 10,000 CPA members in public practice, industry, government, and education.
Established in 1909, the MSCPA provides members with continuing education, governmental advocacy, and networking opportunities, while working to further the future of the CPA profession through student-focused initiatives.
About Aptify
Since 1993, Aptify has grown to be a leader in application software for enterprise-class associations, non-profits and other member-based organizations. Aptify's Association Software provides over 20 powerful applications including membership, meetings and events, committees and chapters, subscriptions and publications, education and certification, fundraising and grants, advertising, and many others. Aptify offers extensive out-of-the-box functionality, unparalleled flexibility and scalability, rapid implementation and an attractive Total Cost of Ownership (TCO).
Aptify's AMS is the most technologically advanced Association Management System available today.
Aptify meets the needs of our rapidly growing customer community with a comprehensive suite of advanced CRM capabilities, process-driven applications, online commerce, integrated
business intelligence and workflow, a comprehensive Rapid Application Development (RAD) platform, and world-class implementation, training and support services.
Aptify is headquartered in Washington, D.C. and maintains domestic offices in California, Chicago and Pennsylvania as well as international offices in Canada and India. Aptify is a Microsoft Gold Certified Partner with an active international partner presence in Australia, Canada, Czech Republic, Denmark, Finland, Hungary and the United Kingdom. For more information, visit http://www.aptify.com.
###