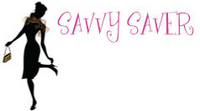 The lackluster economy brings out the couponing tendency in all of us
Sacramento, CA (PRWEB) October 5, 2010
Today's economy has definitely changed the way consumers spend money. Retailers are in the hunt to make quarterly goals and if one thing continues to ring true, it's the power of a good bargain. Shoppers can always be persuaded to spend if the deal is good enough and the stigma has changed, it is now OK to shop for bargains.
GiftCardBin has created a community of smart shoppers. GiftCardBin wants to add to its "Your World on Sale" motto by introducing "Savvy Saver," a program that will offer additional discounts on top of popular merchants existing sale prices.
Pleasanton, California-based Ross, the second-largest U.S. off-price retailer, said sales at stores open at least a year rose 5 percent from August 2009, beating analysts' forecasts. "Our ability to offer terrific bargains on a wide array of product for back-to-school shoppers drove healthy traffic to our stores," Michael Balmuth, chief executive officer of Ross, said in a statement on Sept. 2.
"The lackluster economy brings out the couponing tendency in all of us," said Sharon Baker, executive director of Shortcuts. Popular merchants are trying to increase sales by implementing discount programs to entice consumers. John Topete points out, "Who wouldn't mind getting something for even less"?
GiftCardBin has added a "Savvy Saver" portion to their new site to help its online community track bargains. For additional information about GiftCardBin, contact John Topete (925) 335-6651.
###