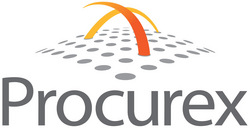 That is a powerful use of reverse auction technology
Erie, PA (Vocus) October 5, 2010
Procurex, Inc. in association with Shaw Environmental successfully implemented the use of it's proven reverse auction technology to run the first ever reverse auction for energy efficiency grants on July 28, 2010. Procurex, Inc's online reverse auction allowed pre-qualified providers to bid on $3 million in incentives on a $/kWh saved basis for expected energy efficiency projects. Available incentive dollars were allocated based on a lowest-price obtained, thus increasing the cost-effectiveness of the program and allowing the Missouri Department of Energy to spread each grant dollar further.
When all the winners fully implement their programs, Missouri could save up to 75 million kWh (kilowatt-hours) of energy, equivalent to powering 6,537 homes for a year or taking 10,299 cars off the road for a year. As one participant in the process put it, "That is a powerful use of reverse auction technology". Procurex, Inc. used its proven technology and procurement expertise to work with Shaw Environmental and The Missouri Department of Natural Resources to structure the most fair and competitive grant auction process available.
"It wouldn't have been possible to reap these types of results without the help and expertise of Procurex, Inc." said Jonathan Dierking, PE, CEM, LEED AP, Shaw Environmental. Ian Ayres, the William K. Townsend Professor of Law at Yale Law School and writer for the New York Times blog Freakonomics covered the historic event and said, "Overall, across three different auctions the averaged promised price-effectiveness was 3.97 cents per kilowatt hour of saved energy. This compares favorably "to recent point estimates of the average cost of other utility energy efficiency programs, which range from 4.7 to 13.3 cents per kilowatt-hour." (Auffhammer, Blumstein, and Fowlie 2008).
He followed "For now, the great state of Missouri (the only state with two Federal Reserve banks) has shown that competitive auctions are a feasible way to get the most out of our stimulus money. (Now if only the Treasury would run with the reverse auction idea as a way to value troubled banking assets)."
Bret Grady, CEO of Procurex, Inc. said, "I was quite pleased with the results that we delivered with this auction. A process that has worked so well in other categories such as energy, commodities, and services was applied very successfully for the State of Missouri. I would expect given these results that we will be running similar events for other states and municipalities looking to replicate these savings."
###