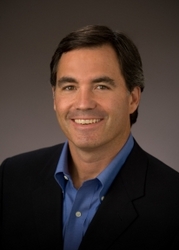 I've had the privilege of working closing with Rick for a number of years. I have seen firsthand his commitment to his clients and to doing business the right way. We are thrilled that he'll be bringing his wisdom and creativity to MSW
Dallas, TX (PRWEB) October 5, 2010
Rick McDonough has joined MSW as Executive Vice President and an integral part of the management team for MSW nationwide. Additionally, Rick will be responsible for developing MSW's California operations, with initial offices in San Francisco and Los Angeles.
McDonough joins MSW after 20+ years in the insurance business with various roles in the underwriting, reinsurance and wholesale sectors. For the past 9 years, Rick served as Executive Vice President at Crump's San Francisco office, specializing in the design, placement and management of complex commercial insurance programs.
"I've had the privilege of working closing with Rick for a number of years. I have seen firsthand his commitment to his clients and to doing business the right way. We are thrilled that he'll be bringing his wisdom and creativity to MSW," stated president, Glenn Hargrove.
MSW is partnered with MarketScout Internet Exchange, an electronic insurance exchange that underwrites and distributes product lines to its 35,000-member agency network across the United States.
For further details regarding MarketScout Wholesale please log onto: http://www.marketscout.com/msw/.
###