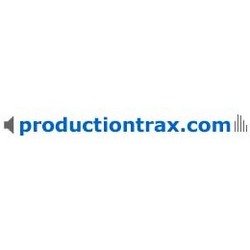 Our partnership with Yuri Arcurs will provider our customers with the highest quality stock photography on the internet
Phoenix, AZ (PRWEB) October 6, 2010
Productiontrax.com, a leading provider of royalty free music and stock sound effects, today announced they have partnered with Yuri Arcurs to bring his best selling Stock Photography Library to Productiontrax.
By partnering with Yuri Arcurs, Productiontrax.com will add more than 30,000 microstock images to their photo library. Yuri's stock photo collection is the best selling stock photo library in the world, selling more than 2 million individual licenses per year. This collection will now be available to Productiontrax customers.
"Productiontrax started as a royalty free music website and we have since been able to add superior-quality sound effects and video footage. Our partnership with Yuri Arcurs will provider our customers with the highest quality stock photography on the internet," says David Negron, founder of Productiontrax.
In order to support the Yuri Arcurs library, Productiontrax has revamped its photography section to make it more in line with what users want. The site will now offer photo files in three different sizes, allowing customers several pricing options. Productiontrax's new standard photo license also provides flexibility that other microstock sites only offer at extended license prices.
The Yuri Arcurs collection is available for immediate download on Productiontrax.com, prices range from $5 for a small image to $15 for a high-resolution image.
About Productiontrax:
Productiontrax, (http://www.productiontrax.com), a leader in online distribution and licensing of royalty free music and sound effects, enables customers to license superior-quality royalty free music, sound effects, stock photos and stock video footage for use in film, television, and interactive media on an on-demand basis. As an innovator in online stock media, Productiontrax.com is the first site to allow creators of royalty free production music, sound effects, stock images and video to take an active role in licensing their work to the public. Productiontrax.com is dedicated to providing its customers with high-quality, yet affordable resources for multimedia productions. The music and images are 100% original, with new composers, new tracks and new images added everyday. Productiontrax.com is headquartered in Scottsdale, Arizona and is a subsidiary of One Light Music Productions (http://www.onelightmusic.com).
###