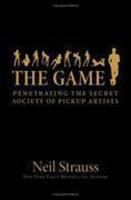 An executive and dating coach Philip says. "Instead of just learning theory, guys will be able to implement and apply what they are being taught under the supervision of some of the industry's best coaches."
New York, NY (PRWEB) October 6, 2010
There's dating, then there's dating in New York City.
For men, the experience can be fun and enriching for some, but overwhelmingly frustrating and disappointing for others. So why is it this way? Do some guys really have all the luck?
For Philip J, an executive and dating coach, it's simple. "Whenever you go out you can see guys with sexy, beautiful women – and these men are almost always very ordinary, just like you or me." he says. "Those guys who are successful in the dating scene are obviously doing something right."
Last year, Philip J started the NYC Social Dynamics Summit, an event that gave men an opportunity to learn from some of the best dating experts and coaches in New York's seduction community. Over the course of a day, the experts presented insights on developing confidence, understanding a woman's psyche and seduction tactics.
This year, the event has been expanded to 4 days and will include 20 speakers. As a bonus, attendees will also get to go out during the evening and receive free individualized coaching at social venues where some of the world's most beautiful women hang out.
"We are fortunate in that we now have a community where men can improve their success with women by sharing knowledge, experiences and getting support," Nathan, Philip's friend and co-host of the 2010 NYC Social Dynamics Summit, said.
"One aspect of the seduction community is the formation of wingman groups that can go out together and practice being more comfortable in social situations, which is the second step in this get better dating women endeavor," Philip says. "Instead of just learning theory, guys will be able to implement and apply what they are being taught under the supervision of some of the industry's best coaches."
Since 2008, Philip J has organized the NYC Social Dynamics Group, a local men's group established to help guys have more success with women. Each month, the group invites experts within the seduction community to present inner game/mindset concepts that challenge dating myths, misconceptions and fallacies.
"There are a lot of books and material about dating and seduction tactics available for sale on the internet. One of the themes I hope to see will take root at this conference is that even if a dating coach does not have the marketing hype and salesmanship that more established gurus do - is that they will be seen as credible and valuable resources for the attendees." said Nathan. "The speakers Nathan and I invite are in know and have experienced the New York dating scene and can go a step further in helping the members develop the proper mentality and confidence to approach, engage and connect with women." said Philip.
Philip J organizes group seminars and workshops taught by men's dating coaches in the seduction community. His organization, the NYC Inside Out Social Dynamics Group, helps men to develop themselves from the inside out. The aim is to improve confidence and social skills that lead to more choice in their dating lives, and a more fulfilling dating life.
The 2010 Social Dynamics Summit 4 day event is October 8 – 11, 2010 in New York City and will feature the top 20 top NorthEast dating coaches. Interested parties can register at http://www.nylairtalks.com. For more information about the upcoming summit visit http://www.meetup.com/insideoutsocialdynamics or contact Philip J at 718.701.3859
###