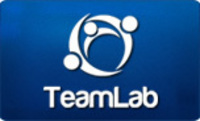 With TeamLab AMI we grant unprecedented independence to companies and this is a notable difference from similar services which are either paid or don't support AMI at all.
(PRWEB) October 6, 2010
Ascensio System SIA, the developer of open-source enterprise tools, today announces the availability of Amazon Machine Image (AMI) for its free project management and collaboration platform Teamlab. TeamLab AMI is provided within Amazon Elastic Compute Cloud service and allows companies to quickly deploy and manage their own dedicated server with the pre-configured TeamLab platform. TeamLab AMI is provided free of charge.
TeamLab cloud image lets organizations of all sizes have complete control over their corporate portal and as well as computing resources. A company will be able to run TeamLab on its own virtual machine which is fully configurable to company's specific needs.
 
TeamLab AMI as well as TeamLab project management and collaboration tools are provided free of charge. Thanks to zero cost of all TeamLab services small businesses are able to start using efficient project management in their operations.
 
Antony Smirnov, Product Development Head, Ascensio System SIA: "TeamLab AMI eliminates typical concerns about the cloud, such as lack of control over data and security concerns while reducing the cost of maintaining the own infrastructure to minimum. TeamLab AMI option is our next gesture to show businesses how open we are to them. Earlier we released open-source version of Teamlab. Now we give all interested the opportunity to run TeamLab on their personal virtual machine".
 
Due to Amazon's proven infrastructure and data centres TeamLab users get 99.999999999% guarantee of their data security and safety. Since TeamLab is hosted on Amazon server, users benefit from a safe access to their corporate portal through Amazon integrated firewall.
 
The deployment of TeamLab cloud image on the own Amazon virtual machine is simple and takes 15 minutes maximum. To start the own corporate portal, a company will need to sign up for Amazon account and launch a TeamLab cloud image instance.
The detailed instruction for the deployment of TeamLab Amazon Machine Image is available at: http://teamlab.com/AMI.aspx The video step-by-step guide for TeamLab AMI launch is available at TeamLab Youtube Channel at: http://www.youtube.com/teamlabdotcom
 
About TeamLab platform
TeamLab is a free project management and business collaboration platform. TeamLab has three modules: TM Community, TM Projects, TM Talk which enable employees to organize business tasks, exchange news and announcements in a more direct way, communicate in real time. TeamLab is offered in two solutions: as a free ready-to-use cloud-based platform and open-source software.
About Ascensio System SIA
Ascensio System SIA (http://teamlab.com) is a fast growing IT company developing collaboration solutions for businesses. All Ascensio System SIA solutions can be found on: http://www.teamlab.com
###