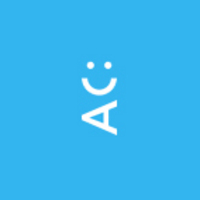 ... the n3o site is an abridged but more detailed version of our full service capabilities
(PRWEB) October 7, 2010
October has seen the unveiling of the newly merged n3o branding and website, bringing it in line with Armcom, its 'sister' full service design agency website. The rebranded n3o site focuses on n3o's specialties, with the Armcom site remaining as a comprehensive source of the partnership's entire full service design agency capabilities.
Featured services on the evolved n3o site include web design and development, bespoke content management system design, SEO, internet and email marketing, as well as specialised eCommerce solutions. A blog has now been integrated into the site, and the online portfolio has also been updated to showcase a selection of projects – including content managed sites, ecommerce sites and bespoke build sites - undertaken since the Armcom merger.
Founded over 10 years ago, n3o began life as a specialist web development agency. During this time, n3o's main focus centred upon eCommerce solutions and constructing customisable content management systems. By developing an expertise in Internet marketing campaigns in the areas of PPC and SEO, n3o also gained recognition as a Google Qualified Company. These skills have since been enhanced by the partnership with Armcom, bolstering Armcom's capabilities as a full service design agency.
The Merger
The merging of Armcom and n3o was finalised in October 2009, bringing together n3o's specialist web development knowledge with Armcom's digital branding, print, design and advertising expertise. The launch of the new n3o website and branding effectively signals the end of n3o as a standalone web development agency. However, n3o's staff continue to operate under the Armcom name, with n3o remaining as a holding company for a number of established and successful sites developed prior to the merger.
Lee Messenger, Armcom partner and founder of n3o, explains the decision to rebrand the site,
"Since our merge with Armcom, we've enjoyed a substantial rise in incoming business. Unfortunately this meant that the n3o site rebranding had to be put on hold as our customers' needs come first. But a year later we've finally launched the refreshed site, bringing it in line with Armcom's branding, which was also updated earlier this year to reflect the merger. Although n3o now no longer exists as a standalone agency, we felt it was important to refresh the site to firstly convey theArmcom-n3o integration, but to also reflect our specialist web development skills and help us to capture aspects of the market that could benefit from our services. The way we like to look at it is that the n3o site is an abridged but more detailed version of our full service capabilities".
The refreshed n3o site was launched on October 1st and can be found at http://www.n3o.co.uk
About Armcom
Armcom is a UK full service design agency, integrating with n3o in 2009, under the Armcom name. Armcom employs an expert team of creative staff, including web designers, developers, copywriters, and ecommerce professionals. Armcom's skill base covers all aspects of marketing and advertising, from provisional strategic planning and innovative design delivery, through to market trend research and campaign analysis. Earlier this year, Armcom was named on the Recommended Agency Register (RAR) for 2010.
###