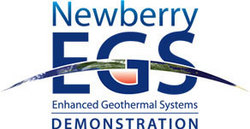 Based on the many comments shared during these three meetings, the general public is supportive of this EGS Demonstration.
Bend, OR (PRWEB) October 5, 2010
AltaRock Energy and Davenport Newberry are pleased to announce the successful outcome of three community outreach meetings held to discuss the Newberry Enhanced Geothermal Systems (EGS) Demonstration underway near La Pine, Oregon. At the most recent meeting held in Bend on September 21, the U.S. Bureau of Land Management (BLM) announced plans to initiate scoping for their Environmental Assessment (EA) of the project.
The community outreach meetings, which began in July, facilitated open dialogue between the AltaRock Energy-Davenport Newberry team and interested individuals and parties throughout Deschutes County and the state of Oregon. All three meetings were well attended and provided a valuable opportunity for the team to collect public feedback, questions and concerns, and for the public to receive accurate information about plans for the demonstration.
Based on the many comments shared during these three meetings, the general public is supportive of this EGS Demonstration. Positive feedback included enthusiasm for the project's significance for the state and nation, and support for renewable energy as a whole. Principal community concerns included water consumption, water quality, induced seismicity and visual impact. AltaRock and Davenport Newberry considered these issues from inception of the project and included detailed information on each topic in the community outreach meetings and in the Notice of Intent filed with the BLM. The EA process will offer an opportunity to further address these areas of public concern.
The BLM's initiation of scoping for the Environmental Assessment is important for both the public and for the AltaRock-Davenport partnership which, along with the public, is eager to ensure a safe and successful demonstration with potential national benefit. AltaRock-Davenport is committed to keeping interested individuals and parties fully abreast of the demonstration's progress. Regular updates and pertinent information about the Newberry EGS Demonstration can be found online at AltaRock Energy or at the Newberry EGS Demonstration Facebook page.
About the Newberry EGS Demonstration
The purpose of the Newberry Enhanced Geothermal Systems Demonstration is to conduct a demonstration of EGS technology as part of the U.S. Department of Energy's Geothermal Technology Program at a site located near La Pine, Oregon. The demonstration is a joint partnership between AltaRock Energy, a renewable energy development company focused on the research and development of Enhanced Geothermal Systems, and Davenport Newberry, which specializes in the development and management of geothermal opportunities. Successful demonstration of EGS technology at Newberry has the potential to improve access to clean, renewable geothermal energy not only in the Newberry area, but all over Oregon and across the US.
###