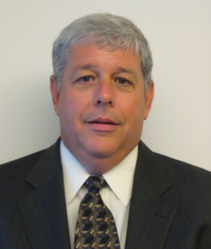 Catapult is leveraging professionals who possess the large company experience we need to continue our growth into the mid-tier market
Bethesda, MD (Vocus) October 5, 2010
Catapult Technology, Ltd. (Catapult), a leading Service-Disabled Veteran-Owned (SDVO) Information Technology (IT) contractor to the federal government, has named John McDermott as Vice President, Enterprise Systems. McDermott will be responsible for pursuing growth and managing in excess of $20 million a year in programs within the division.
McDermott will drive business development, including all phases of the sales cycle, as well as maintain operational oversight of awarded contracts.
He has over 25 years of experience in the field of information technology, with extensive program and project management experience in systems engineering and software development. He has provided project and technical management for major programs within the Department of Defense and various civilian government agencies. His technical expertise includes structured system design, software engineering, hardware/software integration, database management systems (DBMS), networks, and business/office automation.
"Catapult is leveraging professionals who possess the large company experience we need to continue our growth into the mid-tier market," said John Scarcella, Senior Vice President, Enterprise Systems. "John has a unique blend of federal and private sector experience, and we're excited to have him join the management team to correlate increases in customer and employee satisfaction with positive financial results."
McDermott most recently worked at Stanley Associates as Vice President, Federal Civilian Division, where he was responsible for the management and oversight of major contracts within the Departments of Homeland Security, Defense, and Treasury. He managed over 250 people working to support major systems development efforts and operation and maintenance of mission-critical applications. Prior to that position, he was a Division Director at Stanley Associates for nearly a decade, during which time he was responsible for the software development division at the U.S. Coast Guard's Operations Systems Center (OSC).
McDermott has also worked at Signal Corporation, Kenrob and Associates, and Quintron Corporation. He was with the U.S. Navy/Naval Reserve from January 1980 to June 2000.
McDermott holds a BS in Applied Science and Technology from Thomas A. Edison State College.
About Catapult Technology
Catapult Technology is a leading Service Disabled Veteran Owned (SDVO) Information Technology contracting firm that provides a wide array of Technology and Management Solutions and Enterprise Systems to the federal government. Catapult is focused on quality service delivery and has been independently certified as a Software Engineering Institute (SEI) Capability Maturity Model Integration (CMMI) Level 3 company and is also ISO 20000:2005 and ISO 9001:2008 registered. Catapult was founded in 1996 and is headquartered in Bethesda, Maryland. Go to http://www.catapulttechnology.com for more information.
# # #