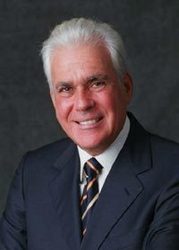 Cutting off Medicare funding is an extraordinary and extreme action
Beverly Hills, CA (Vocus) October 6, 2010
The Law Offices of Dr. Bruce G. Fagel and Associates announced that it has filed a negligence lawsuit in the Riverside County Superior Court, Case No. RIC 10019056, against Inland Valley Medical Center (Wildomar, Calif.), part of Southwest Healthcare System, which has been threatened several times over the past few years by the federal government of stopping Medicare payments. The suit names the hospital and pediatrician Dr. Frank Tang for prematurely discharging a newborn despite the baby having an elevated bilirubin (a buildup of bile giving off a yellowish, jaundiced appearance) level.
In a letter sent last year, the Centers for Medicare and Medicaid Services (CMS), a division of the U.S. Department of Health and Human Services, advised the healthcare system–which also includes Rancho Springs Medical Center in Murrieta, Calif.–that officials would terminate its Medicare contract if the hospitals didn't address various violations.
More recently, the Centers for Medicare and Medicaid Services agreed to stop a termination action that was scheduled for June 1, 2010. Southwest Healthcare System is continuing to receive federal reimbursements, but it has been ordered to improve compliance with Medicare Conditions of Participation–including the hiring of outside experts and retraining of its staff members.
In a similar action, the California Department of Public Health agreed to let Southwest Healthcare keep its license, although it originally planned to revoke it. The license remains in effect pending the CMS certification survey in 2011.
"Cutting off Medicare funding is an extraordinary and extreme action," said Dr. Bruce G. Fagel, the attorney in the case filed against Inland Valley Medical Center. "It usually forces a hospital to close because the majority of its revenue comes from federal reimbursements, and, in turn, the hospital loses private insurance contracts, another main source of revenue. Losing Medicare funding is the result of patient health and safety being adversely affected repeatedly."
In the lawsuit filed, Maya Davis was born on June 4, 2009, and sent home from the hospital 30 hours after birth despite having a high bilirubin level of 8.9 that eventually increased to 25. Dr. Tang, the hospital's on-call pediatrician, approved the baby's discharge and recommended the baby get indirect sunlight a few times a day and be seen by her pediatrician within a few days. The American Academy of Pediatrics' guidelines recommend immediate (no longer than 48 hours) follow-up in cases of elevated bilirubin levels, and does not prescribe sunlight as a treatment.
Often, when elevated levels of bilirubin go untreated for any period of time, as was the case with Maya Davis, it results in brain damage called kernicterus. Currently, she is experiencing developmental problems.
About Law Offices of Dr. Bruce G. Fagel and Associates
The Law Offices of Dr. Bruce G. Fagel and Associates is one of the nation's premier medical malpractice plaintiff firms, and only handles medical malpractice cases with an emphasis on birth and brain injuries. Dr. Fagel is a lawyer who is also a licensed medical doctor.
###