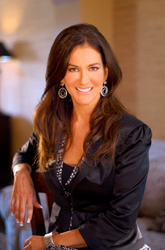 Each of my clients has the talent inside of them
San Diego, CA (Vocus) October 5, 2010
Stimulus is not a dirty word! Especially when new jobs and careers are being created! Even in today's challenging economic climate, author and business and life coach Allison Maslan has helped more than 100 individuals achieve their dreams by following their passions starting a new businesses or new careers and be successful doing what they love! She is the ONE-WOMAN STIMULUS PACKAGE. And her new book Blast Off! is the surefire plan to launch your dreams into reality.
For the first time since the start of the economic downturn, people are quitting their jobs to pursue their passions.
"My vision in writing my book, Blast Off, has been to inspire as many people as possible to bust open the doors to their dreams and give them the tools to make it happen," Maslan recently said.
Maslan absolutely walks her talk. She knows firsthand what it is like to be unemployed, broke and with no prospects in sight. But she has developed a proven process which, for Maslan, blasted through her own roadblocks and fears to build nine of her own businesses, including advertising and public relations firm, a homeopath center and school, Blast Off Life and Business Coaching, and a best-selling book.
"Each of my clients has the talent inside of them," Maslan explains. "I help them find the passion that they are already good at, but don't realize it. Together we find how to turn that passion into a fulfilling career or business."
Her readers and clients are starting new careers, opening new businesses and channeling their passions into profitability. Maslan shares specific success stories of other clients she has helped that have gone on to start hundreds of new businesses.
Laura Penn Gallerstein was a Pilates and yoga instructor and also did intuitive work. She also had a passion for nature, but had no idea how to tie everything together into a business. As self-described person with ADD, Gallerstein felt stuck and overwhelmed in many aspects of her life. Enter Allison Maslan with her Blast Off! process that laid out daily tasks or mini-feats to help her stay focused. With Maslan's coaching, Gallerstein started a very successful retreat business, Moving Spirit Retreats, where she takes women around the world on healing adventures (http://www.MovingSpiritRetreats.com).
Connie Marshall is a single mom. She was walking the corporate treadmill with no personal life, no time to spend with her son, and generally miserable. She wanted the answer on how to move upward in her life. Coach Maslan helped Marshall discover her passion for fitness and her desire to work with moms and children. Through her Blast Off! Process, she helped Marshall successfully launch her own private in-home personal training company with specialty programs for pregnant women (pre/post natal) and children and teens (http://www.LifeFitness4Me.com).
Denise Levine had just quit her teaching position when her husband filed for divorce. Single and unemployed, Levine was feeling bleak, but she was determined to get back on track and pursue a career change. Maslan helped her focus on both her talents and her passions to determine what she could bring to others. Levine is now the owner of Outside In Organizer and is absolutely loving helping others and living a brand new life (http://www.outsideinorganizer.com).
Survival was just not enough anymore for Linda Webb who was selling vending machines to make ends meet as a single mom with two children. She came to Maslan feeling burned out as if she had lost her spirit for life. Once again life coach Allison Maslan gave Webb direction to conquer her fears and set free her passion. With Maslan's help, Webb launched a very successful online fashion boutique called Heaven's Pennies. She is now living her passion and has made enough money to send both of her children to college (http://www.heavenspennies.com).
As the economy takes a plunge, it's time for you to dive in and pursue your passions. Jobs may be becoming increasingly scarce. Layoffs are no longer news. But, Maslan says it doesn't have to be all doom and gloom. Take responsibility and take action. This is the perfect time to launch the career or business you've always wanted.
"People often settle on a career by default or fear. Then ten or fifteen years go by and they wake up and say, 'I hate my job,' " Maslan said. "The trick is to take action based on your gut instinct and not allow the fear in your head to hold you back. I made it and so can you!"
About Allison Maslan
Allison Maslan has been regarded as the most results oriented strategic life and business coach in the country. She has not only launched thousands of clients into healthier, happier lives and many into passion- filled businesses of their own, Maslan absolutely walks her talk. Starting her first business in college in 1985, Maslan went onto to build eight more successful companies while raising her daughter on her own. She also used her success formula to manifest and marry her soulmate five years ago. One of Allison's passions is to fly high on the flying trapeze, which she feels is a great metaphor for life and business. Climb the ladder, put your head toward your goal, and jump in with both feet! This is the perfect flight plan to mix inspiration, passion and success.
Her new book, Blast Off! The Surefire Success Plan To Launch Your Dreams Into Reality, was just released in January 2010 and hit best selling lists in the US, Canada and UK and was ranked # 1 on Amazon in Entrepreneurial books in the US and Canada. Maslan was recently nominated for the San Diego Business Journal's Woman Who Mean Business Award and is a finalist for the 2010 Ethan Awards given to entrepreneurial authors.
Stay connected with Allison Maslan on Facebook and Twitter and at her website: http://www.MyBlastOff.com
Media Coverage on Allison Maslan: http://www.myblastoff.com/Media-Coverage.html
###