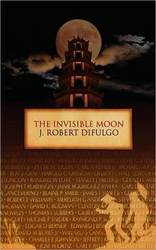 I wrote this story to help individuals to accept their natural and innate life in spite of society's restrictions within our social and political institutions
McLean, VA (Vocus) October 5, 2010
Dr. Bryan Ruocco is trying to find the answers he felt were lost so long ago. A successful professor diagnosed with Post-Traumatic Stress Syndrome (PTSD), it troubled him that he was experiencing these symptoms when he'd never experienced any combat while serving in Vietnam. What he didn't expect would come in a series of revelations that come to the surface and change him forever.
In The Invisible Moon (published by Athena Press), author J. Robert DiFulgo takes readers on a harrowing journey of unlocked memories that are placed against the backdrop of significant events during the Vietnam War. DiFulgo uses his own experiences serving during the war as well as research based on revisiting the country to give not only an accurate feeling for the places and culture of the Vietnamese people but also offer an authentic look at the dangers Bryan faced not only from the Viet Cong, but from enemies far more personal.
"I wrote this story to help individuals to accept their natural and innate life in spite of society's restrictions within our social and political institutions," said DiFulgo. "I also wanted to also deal with the long term effects that PTSD has as a by-product of conflict or war on its participants."
The resurfacing of Bryan's past reveals to him that he was part of a forbidden love triangle that involved his best friend and a woman who's straddling two worlds. DiFulgo presciently writes these revelations in a way that ties the events in the novel to events that are just as important today, such as the U.S. military's "Don't Ask, Don't Tell" policy and the epidemic of PTSD in returning veterans.
The Invisible Moon is unique in the way the narrative is told, with DiFulgo choosing to use dates as opposed to chapters, which serves to draw readers into Bryan's recollections, much as he recalls them himself over the course of the novel. The result is a passionate, somber tale of remembrance that will captivate readers from beginning to end.
About The Author:
J. Robert DiFulgo was born May 21, 1945 in Philadelphia, Pa. After graduating from Ridley High School, he served in the U.S. Navy for three years, which included two tours of duty in Da Nang, Vietnam. He would go on to receive his Master's of Arts in education from Virginia Polytechnic and State University in 1983 and his Doctor of Arts in Community College Education from George Mason University in 2005. He taught Government and Politics for 30 years with Fairfax County Public Schools in Virginia. His interests include gardening, interior design, architecture, music, travel and the arts. He has also written a vast number of poetry, one of which has been published by the International Library of Poetry. He now lives in McLean, Va.
###