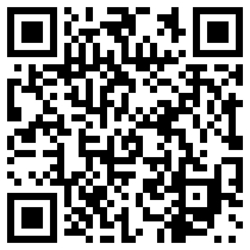 QR codes are the future of in-store marketing.
Dayton, OH (Vocus) October 6, 2010
STRATACACHE is set to exhibit at Shopper Marketing Expo in booth #112 at Chicago's Navy Pier on October 6-7, 2010. STRATACACHE will showcase its award-winning digital media technologies, including its latest addition to digital signage—the integration of QR codes.
Quick Response codes, better known as QR codes, are scannable 2-D bar codes encrypted with large amounts of data. Using a smart phone, retail customers photograph the code and receive coupons or obtain additional product information pertaining to content displayed on the digital signage.
This new in-store marketing application not only helps influence in-store purchase decisions, but also saves businesses time and money spent on printing promotional brochures and coupons.
"QR codes are the future of in-store marketing," said Chris Riegel, STRATACACHE CEO. "The ability to further open communication lines with consumers is vital to a retailer's success—and QR codes embedded within digital signage are doing just that."
As today's consumers are tuning out traditional forms of advertising, in-store digital signage is reshaping the way shoppers view marketing messages.
In response to this growing demand, STRATACACHE will demonstrate its digital signage software, ActiVia for Media, at the show. With ActiVia for Media, retailers can easily create, schedule, manage and monitor marketing messages from any Web browser. Retailers can also centrally deliver real-time, targeted messages to specific locations based on customer demographics and promotional campaigns.
Utilizing in-depth customer intelligence technology such as traffic pattern analysis, audience measurement, interactivity, and now embedded QR codes, STRATACACHE digital signage presents retailers with in-store marketing opportunities to continuously grow their business.
About STRATACACHE
STRATACACHE is a privately-held provider of efficient, scalable and cost-effective digital signage, IP video, content distribution and enterprise video acceleration solutions. Working with over 300 of the world's largest firms in the retail, finance, service, hospitality, manufacturing, media and government sectors, STRATACACHE's products meet the performance requirements of large-scale enterprise solutions, while immediately providing a significant return-on-investment to the customer.
For more information, please visit http://www.stratacache.com or follow us on Twitter at http://twitter.com/STRATACACHE.
###