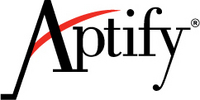 Washington, DC (Vocus) October 7, 2010
Aptify, a leading developer of enterprise business applications and Rapid Application Development platforms announced the addition of Dave MacSwain as Chief Marketing Officer (CMO) today.
MacSwain will provide strategic direction and oversee Aptify's marketing and product management initiatives. MacSwain will oversee these areas for the full product portfolio including Aptify's Association Management Software suite as well as the Aptify RAD platform. MacSwain will also focus heavily on demand generation and the execution of growth plans.
Prior to joining Aptify, MacSwain served as CEO and President of Spaceworks, Inc. and was Senior Vice President of Marketing and Technology at Software AG, one of the world's largest software application companies. He is a regular author and speaker for the industry and serves on the boards of several technology companies.
Aptify's Chief Executive Officer (CEO), Amith Nagarajan says, "Dave is joining us at a pivotal time in our company's history when we are experiencing growth in both our applications and RAD businesses. His C-level expertise will be crucial as we evolve our strategy to expand in a global market. We are very excited to have Dave join our executive team."
MacSwain says, "I'm looking forward to the opportunity to work with the Aptify team and get closer to Aptify's products. It's an exciting time and I'm planning to execute on a concrete marketing strategy that exemplifies our position in the marketplace and positions us to meet future demand."
For more information about Aptify and to schedule a demo, visit http://www.aptify.com/contact.
About Aptify
Since 1993, Aptify has grown to be a leader in application software and Rapid Application Development platforms. Aptify's business applications are focused on enterprise-class associations, non-profits and other member-based organizations. Aptify's Association Management System (AMS) provides over 20 powerful applications including membership, meetings and events, committees and chapters, subscriptions and publications, education and certification, fundraising and grants, advertising, and many others. Aptify offers extensive out-of-the-box functionality, unparalleled flexibility and scalability, rapid implementation and an attractive Total Cost of Ownership (TCO).
The Aptify RAD platform is a layer of sophisticated technology on top of Microsoft .NET that complements and extends the .NET framework. Aptify RAD is specifically designed to aid in the development, deployment and maintenance of enterprise-class .NET dynamic business applications. Developers can quickly and easily manage the mundane and routine aspects of software development, including database development, a single development environment for simultaneous production of windows and web UI's, and a graphical interface for business rule implementation using a drag and drop methodology. Aptify RAD brings the capabilities of flexible, component-based, meta-data driven development to organizations of all sizes.
Aptify is headquartered in Washington, D.C. and maintains domestic offices in California, Chicago and Pennsylvania as well as international offices in Canada and India. Aptify is a Microsoft Gold Certified Partner with an active international partner presence in Australia, Canada, Czech Republic, Denmark, Finland, Hungary and the United Kingdom. Visit http://www.aptify.com for more information.
# # #