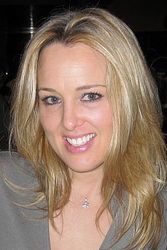 Los Angeles, CA (Vocus) October 6, 2010
The following is an analysis of the Hollywood Hills Real Estate Market Dynamics for zip codes 90046, 90068 and 90069 for the month of September 2010 as compared to Sept 2009.
Data for homes sold in Hollywood Hills Sept 2010
The median home price for Hollywood Hills real estate sold in Sept 2010 is $1,075,000, up 13% over the median home price in Sept 2009 of $950,000. Homes sold in 61 days this year versus sold in 105 days last year. The median home price in August 2010 of $930,000 sold in 76 days on average.
Hollywood Hills Real Estate for Sale
The median price Hollywood Hills real estate listed for sale in Sept 2010 is $1,365,000 so there is significant difference between what sellers think their homes are worth and what someone is willing or able to pay for them.
The number of homes sold in Hollywood Hills in Sept 2010 is 39. The number for sale was 627. The number of properties under contract in Sept 2010 was 63 at a median price of $1,089,000. One year ago there were 52 properties under contract for a median price of $1,123,500 with an average of 105 days on market. The number of new properties listed in Sept 2010 is 145, up 14% over one year ago.
Expired Listings
Expired properties numbered 107. Average of days on market was 158. The median price of expired listings was $1,530,000. The median price of expired listings minus the median price of sold listings is $455,000. Unexpired listings differ from sold properties only by an average of $290,000.
Supply and Demand
The number of properties for sale is down 14% and the number of sold properties is up 5% year-over-year so supply seems to be nearing demand.
The average number of days on market is down 41% to 64 days from 105 days in Sept 2009.
The number of months of supply of Hollywood Hills real estate inventory currently is 7.3 in Sept 2010 vs. 11.3 in Sept 2009. This represents a 4% decline in months of inventory.
Note: All figures are dramatically different if 90046 homes are left out of the equation. This zip code includes a large flat area down to Melrose and bordered on the east by La Brea and on the West by Sweetzer. This reduces average median home price by about $110,000.
Summary
About the same # of Hollywood Hills real estate properties are selling today as a month or a year ago. They are selling faster and for a higher price over a month ago but lower than a year ago. However, they are selling for about $300,000 less than they are listed for. Those sellers who are unrealistic about the current value of their home will see their listing expire and their home will remain on the market. To search for properties that have recently sold that are similar to your home, please go to Hollywood Hills real estate search and enter the size of your home, the bedroom and bathroom count and other specifics. Properties nearer to your home that have sold in the last three months are the best indicator of the current value of your home.
In the author's opinion, the factors influencing these market dynamics include sustained unemployment rates, continued lack of liquidity in the credit markets and a large shadow inventory of distressed real estate.
All data is taken from public records sources. For more information, please call Laura Hall, DRE Broker # 01306395, at (866) 554-6637.
###