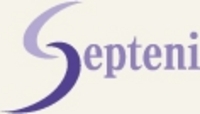 KENSHOO's deep functionality and sophistication will help us deliver results for clients with unique requirements in the Japan market.
Tokyo, Japan (PRWEB) October 18, 2010
Beyond Media Global, a regional KENSHOO partner, announced today that Septeni, one of the Japan's largest internet ad agencies, has selected the KENSHOO Search platform to optimize online campaigns for its clients. Septeni, with over 1,000 clients and partially owned by Yahoo Japan Corporation, will use KENSHOO Search to analytically verify cost performance and quickly implement marketing actions to improve return on investment of large paid search campaigns.
As the market for Internet advertisements has expanded, the diverse needs of Septeni's clients have become more complex. The KENSHOO Search platform was selected over competing solutions for its international reach and support as well as for the advanced features and functionality required for a large, sophisticated Japanese agency. Septeni will be leveraging functionality such as model based bid management and a key solution for retail clients, KENSHOO's RealTime Campaigns, which links ads with real-time inventory availability for maximum relevancy and efficiency.
"The ability of KENSHOO Search to efficiently manage millions of keywords for our large clients is essential," said Hiroki Aikawa, Operating Officer for Septeni. "KENSHOO's deep functionality and sophistication will help us deliver results for clients with unique requirements in the Japan market. Our clients depend on us to provide an integrated and efficient solution and KENSHOO enables us to deliver precisely that."
Japan is one of the most sophisticated markets in the world and represents an ecommerce market of over 1 Trillion US in Sales revenue per year, according to Morgan Stanley Research Reports.
"We are excited that KENSHOO Search technology is gaining traction in Japan, which we consider to be one of the most significant online markets," said Andrey Shirben, Partner & Head of APAC, KENSHOO. "Septeni's focus on delivering measurable, high quality results to their clients complements our mission to deliver sophisticated, cutting edge technology. Together with our regional partner, Beyond Media Global, we can provide Septeni with the extra functionality needed to manage the volume and complexity of this dynamic market."
"We are pleased to contribute to the reputation for innovation and phenomenal success of Septeni in one of the most sophisticated and largest markets in the world," said Philip G Chiu, CEO, Beyond Media Global.
About Septeni
The Septeni Group is under the control of a pure holding company SEPTENI HOLDINGS. Each group companies conducts business independently as a group of operating companies with uniqueness in their respective specialized fields including technology and media content, focusing on the Internet advertising agency business that has a proven track record in Japan. Meanwhile, Septeni Group provides a comprehensive e-marketing support services through cooperation and collaboration among the group companies. For more information, please visit http://www.septeni.co.jp .
About Beyond Media Global
Headquartered in Hong Kong with offices in Shanghai, Beyond Media Global (BMG) is the Asia Partner for KENSHOO Search, the end-to-end online marketing platform which automates the process of building and optimizing cross channel search campaigns for advertisers and agencies. Backed by Venture Capital Firms Sequoia Capital and Arts Alliance, KENSHOO is integrated across all major channels including Baidu, Bing, Google, Yahoo, Yandex, and Facebook. Marquee Clients include CTRIP in China, ZUJI in Asia, leading Agencies in Australia, China, Hong Kong, India, Japan, Singapore and Taiwan as well as top tier brands in Asia. http://www.beyondmediaglobal.com .
About KENSHOO
KENSHOO is a global leader in SaaS online demand generation solutions for search engine marketing and online advertising. The KENSHOO Campaign Management™ Suite includes KENSHOO Enterprise™, KENSHOO Local™ and KENSHOO Social™. Based on the core KENSHOO Search™ platform, these solutions provide enterprise advertisers, agencies, and local marketing providers with the most sophisticated paid online advertising management tools in the industry, designed to minimize labor and maximize ROI. KENSHOO supports over 150 clients around the world, in dozens of languages and from offices in 9 international locations. KENSHOO clients and partners include Demandware, Extra Space Storage, Hitwise, LinkShare, Netsuite, iREP, Omnicom, Septeni, Textbooks.com, and many more. KENSHOO is backed by venture capital firms Sequoia Capital and Arts Alliance. http://www.kenshoo.com
# # #