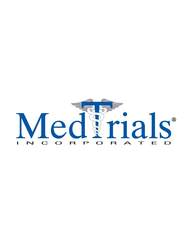 Dallas, Texas (PRWEB) October 26, 2010
MedTrials Inc., a full-service contract research organization (CRO) today announced the relocation of its corporate headquarters to the Uptown District of Dallas, Texas. The new office is located in the 2828 Building of Harwood International business complex. The relocation to Uptown not only put MedTrials in the middle of the local business world, but allowed the company to re-evaluate the way in which the organization works to improve workflow, team communication, and use of technology.
MedTrials provides flexible, responsive and customized solutions to pharmaceutical, medical device, and biotechnology companies in the clinical research industry. Clinical research, a global industry, requires MedTrials' growth to be strategic and regionalized. One key element of the relocation was to fully regionalize the Dallas-based clinical project managers and consultants. The corporate headquarters is now comprised of business operations, quality assurance, learning and development, and clinical operations personnel.
Another progressive aspect of the relocation was to transition to an open floor plan in hopes of furthering team collaboration, innovation and openness. The entire space is surrounded by windows, filled with natural light and embodies the collaborative work environment MedTrials promotes as a core value of the organization.
"We recognize that this move provides an opportunity to better organize the way we work in a more effective and efficient manner. We need to stay competitive, and this move offers the possibility to leap toward more innovative and streamlined work practices," said Lynn Van Dermark, MedTrials' Chief Executive Officer.
MedTrials, Inc. provides specialized clinical research services ranging from clinical trial design, execution and data analysis to industry-specific learning and development programs. For more information contact info(at)medtrials(dot)com.
###