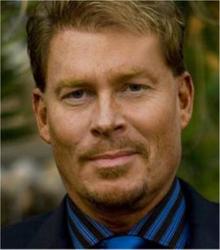 "...he went from sleeping on the beach to living the California Dream."
San Diego, CA (PRWEB) October 8, 2010
After two years in the making the long awaited PB (Pacific Beach) Reality Show (http://www.pbreality.com) finally gave an audience a sneak preview with an advanced screening at Moondoggies Thursday here in San Diego. "I felt it was very real and it grabbed my attention right away", said one attendee who was one of over two-hundred that filled out a questionnaire giving their feedback. "Interesting in a way that is a new kind of reality show", said another. When asked what they felt what was best about the show one said "That it was filmed right here in San Diego". Many others answered with "The beautiful girls".
The PB Reality Show is a new brand of reality show quite unlike most being created now in Hollywood. The show is funded by one man, Jim Lawlor, who is genuinely interested in providing entertainment. "If we can entertain even one person and get their minds off the stress of their own lives, then we've done our job" says Jim during a low-key interview. "I want to give people an experience that they can't get anywhere else. I want to show people how to have fun again and enjoy life." Jim lives up to his promises when he shows an audience what its like to look at the world through the eyes of a millionaire living in one of the most beautiful cities in California.
Although the reviews were mostly positive, the night didn't go without its own hiccups. The sound system at Moondoggies was having technical issues making it difficult to hear and even worse was the annoying sound caused by static feedback. However, the heart and genuineness of the show drew even the rowdiest of bar-goers in as everyone sat in almost complete silence with their attention glued to the screens as they listened intently. Once the familiar landmarks of Pacific Beach appeared on screen the audience cheered with excitement and pride for their hometown.
When asked who was the most interesting character, most mentioned Jim "because he went from sleeping on the beach to living the California dream". Another said "Jim- because he has a charismatic persona." When asked if asked if they would watch the show if it was aired on television, most said YES!
The exclusive premiere event had a dual function; the spotlight was shared with a local charity, Photo Charity (http://www.photocharity.org), which is devoted to helping the homeless youth. Jim was homeless himself when first arriving in San Diego, believes in giving back to the community and hopes to help solve one of San Diego's most pressing social issues-homelessness. Part of the show actually shows Jim helping the homeless. "...giving away money is genuinely generous of that man", somebody said.
Jim matched the contributions made to charity that night.
Contact: Jen at 858 750-9805
###