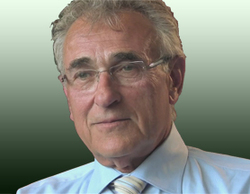 The advancements in embryology and other reproductive technologies have significantly improved success rates
Vancouver, BC (PRWEB) October 6, 2010
The medical directors at Genesis Fertility Centre are thrilled that the Nobel Selection Committee has chosen to honour Dr. Robert Edwards with the 2010 Nobel Prize in Medicine.
Known as the father of IVF, Dr. Edwards, a biologist, along with his colleague, Patrick Steptoe, a physician who died in 1988, is renowned for developing the in vitro fertilization (IVF) procedure for treating human infertility.
Dr. Albert Yuzpe, a founding director of Genesis Fertility Centre, and pioneering researcher, has been a friend and colleague of Dr. Edwards for more than 30 years.
"Dr. Edwards and Dr. Steptoe worked for over two decades as a team to finally achieve their lifelong goal, the first IVF conceived baby, Louise Brown, who is now 32 years old. I had the honour of seeing a movie of Louise's delivery in the presence of Drs Steptoe and Edwards. It was a time that I shall never forget."
Since this landmark achievement, over 4.5 million babies have been born through this technology. Many further advances have been made possible through IVF, including the treatment of male factor infertility with intracytoplasmic sperm injection (ICSI) and pre-implantation genetic diagnosis (PGD).
Encouraged by Dr. Edwards, Dr. Yuzpe founded one of the first IVF centres in Canada at the University of Western Ontario in London, Ontario, in 1982.
"Dr. Edwards convinced me to pursue the development of an IVF program in London. I have never regretted the decision to do so as fertility treatment has become my passion as well. I can think of nothing more rewarding than helping someone who is otherwise unable to conceive using Dr. Edward's techniques."
Dr. Yuzpe recollects how the procedure has changed in the 32 years since Louise Brown's birth.
"The advancements in embryology and other reproductive technologies have significantly improved success rates," says Dr. Yuzpe. "When we were first starting out 30 years ago, women had a five to ten percent chance of conceiving through IVF. Today, we are seeing conception rates of up to 65 % in certain populations."
According to Dr. Yuzpe, his mentor and colleague has finally received the recognition he deserves.
"I congratulate and applaud Dr. Edwards for his huge contribution to medicine and for having the knowledge, courage, forethought and conviction to follow his dream."
Dr. Al Yuzpe is co-founder and co-director of Genesis Fertility Centre. He received his MD, MSc. and completed his fellowship in Obstetrics and Gynecology at the University of Western Ontario. He then joined the Faculty of Medicine, Department of Obstetrics and Gynecology, where he held the position of Full Professor until retiring in 1995. He was a Fellow of the Medical Research Council of Canada for two years, with his research focusing on the development and refinement of fertility-promoting drugs, including clomiphene citrate and human menopausal gonadotropins.
Since opening its doors in 1995, Genesis has grown to be one of the largest IVF clinics in Canada, offering a comprehensive range of assisted reproductive technologies, including IUI, IVF, ICSI, PGD, surgical sperm retrieval, cryopreservation, oocyte and sperm donation.
# # #