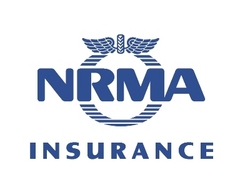 smash repairers can now access a one-stop-shop resource to help them reduce their workshop's environmental impact
(PRWEB) October 7, 2010
In an industry first, smash repairers can now access a 'one-stop-shop' resource to help them reduce their workshop's environmental impact.
The EcoSmash website, developed by NRMA Car Insurance, gives smash repairers information on environmental compliance, as well as advice on ways they can save money by eliminating waste and reducing energy and water consumption.
EcoSmash has been developed in conjunction with the NSW Department of Environment, Climate Change and Water and is endorsed by the Motor Traders' Association of NSW.
Member for Riverstone, John Aquilina MP welcomed the initiative.
'It is pleasing to see insurers working with smash repairers and Government to promote best environmental practice in small businesses,' Mr Aquilina said.
Launching EcoSmash today in Mulgrave, NRMA Car Insurance National Manager Supply Chain Roy Briggs said it gives smash repairers helpful information on making their business more environmentally friendly.
'EcoSmash helps them make sure they are compliant with NSW environmental legislation, as well as providing tips and strategies to achieve environmental best practice,' Mr Briggs said.
Smash repairer Richard Nathan of Nathan's Smash Repairs in Mulgrave said Nathans was committed to making sure their workshop was environmentally friendly.
'We try to minimise our impact on the environment and implement sound strategies where we can. EcoSmash will make things a bit easier as it has a lot of useful and practical information in one place,' Mr Nathan said.
EcoSmash has information for smash repairers who are at all levels of environmental planning — from the basics on compliance requirements through to improving environmental performance and advanced strategies.
Mr Briggs said helping smash repairers meet environmental standards was important to the insurer.
'Across the whole insurance supply chain we are making moves to reduce our environmental footprint. We've built EcoSmash after hearing from smash repairs and talking to a range of environmental policy makers – we'll continue to up date it as industry regulations change.'
Smash repairers can log onto EcoSmash at EcoSmash.com.au.
NRMA Insurance is a leading insurance provider, offering Car Insurance, Home Insurance, Motorcycle Insurance, Travel Insurance, Business Insurance, Boat Insurance, Health Insurance and Caravan Insurance in NSW.
###