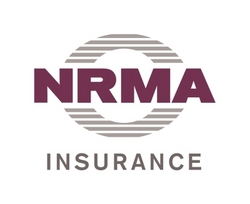 The survey of 300 Australian shared rental households has revealed how hazardous some roommates can be
(PRWEB) October 7, 2010
Renters and their housemates may be too relaxed when it comes to home security with almost 30 per cent admitting to leaving the house with the door unlocked, new research from NRMA Home Insurance has revealed*.
The survey of 300 Australian shared rental households has revealed how hazardous some roommates can be:

38 per cent have borrowed an item without asking;
28 per cent have broken something and not told anyone;
10 per cent have removed a smoke alarm battery and not replaced it;
6 per cent have left home with the iron on; and
4 per cent have headed out with cooking on the stove.
NRMA Home Insurance spokesperson Sue Hawkins said the research highlighted the additional risks renters with roommates sometimes faced.
'Renters may feel like they're limited in the safety and security steps they can take because they don't own the property,' she said.
'These risks may be compounded further when you have roommates because you can't influence what others do and how they live.
'Around 50 per cent of renters surveyed told us they don't have home contents insurance. That's a worry because we've found Queensland renters are nearly twice as likely as home owners to make a burglary claim.'
Surveyed roommates also dobbed on each other for not pulling their weight financially (30 per cent), creating mess and not cleaning up (58 per cent) and scoffing someone else's food and drink (43 per cent).
Sue Hawkins said protecting belongings should be as important for renters as finding the right property and roommate.
'If renters walked around their place and tallied up the value of all their items, they would probably be surprised at the total cost of replacing everything,' she said.
NRMA Insurance offers renters contents insurance with the ability for roommates to pool their belongings under one policy or take out separate cover.
Based on a survey of 300 Australian shared rental households by Pure Profile Research in July 2010.
** Based on NRMA Insurance Queensland home claims data for the financial year 2009 – 2010
When making decisions about the product you should consider the Product Disclosure Statement available from NRMA Insurance.
NRMA Insurance QLD is a leading insurance provider, offering Car Insurance, Home Insurance, Motorcycle Insurance, Travel Insurance, Business Insurance, Boat Insurance, Health Insurance and Caravan Insurance in Queensland.
###