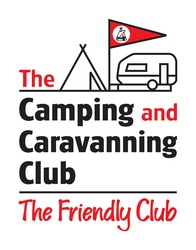 (PRWeb UK) October 7, 2010
With the festive season fast approaching, why not embark on a Christmas adventure with The Camping and Caravanning Club?
The Club has confirmed that 24 of its Club Sites will remain open and ready for business over the winter period.
The Sites are: Blackmore, Boroughbridge, Canterbury, Chertsey, Conkers, Delamere Forest, Devizes, Hertford, Kingsbury Water Park, Leek, Moffat, Moreton, Oswestry, Oxford, Tavistock, Teversal, Thetford Forest, Eskdale, Polstead, Ravenglass, Scone, Troutbeck, Windermere and Winchcombe.
Campers can enjoy a range of festive activities on Club Sites throughout the Christmas season including traditional parlour games, quizzes, karaoke, fancy dress parties and forest walks.
Sites Director Bob Hill said: "Camping at Christmas is a fantastic way to celebrate the festive season, presenting campers with the perfect opportunity to spend quality time with loved ones whilst enjoying the beautiful countryside.
"All of our Holiday Site Managers, Assistants and Franchisees really get into the Christmas spirit and there is always a fantastic atmosphere during advent.
"Many of our Club Sites are offering campers the chance to get involved in traditional pastimes such as carol singing, food and drink tasting and Christmas walks so why not take advantage of this exciting opportunity and enjoy a magical Christmas with The Friendly Club?"
Festive campers can also enjoy a German Christmas Market Tour with The Club's Worldwide Travel Service, Carefree.
The eight-day tour departs on December 5, 2010 and travels around Germany's most vibrant, traditional Christmas Markets before returning on December 12.
In addition, Carefree is also offering winter sun rallies in Benidorm and La Manga in southern Spain and Albufeira in the Algarve for campers to explore warmer climates over the Christmas period.
For more information on specific Christmas activities, please call the Club Sites directly.
For further information, telephone 0845 130 7701 and 024 7642 2024 or via The Club's website: http://www.campingandcaravanningclub.co.uk/wintercamping or http://www.campingandcaravanningclub.co.uk/travelabroad
For further media information or images, please contact:
Jon Dale, 024 7647 5204 jon(dot)dale(at)thefriendlyclub(dot)co(dot)uk
Kim Blythe, 024 7647 5224 kim(dot)blythe(at)thefriendlyclub(dot)co(dot)uk
Editorial Notes:
1. The Camping and Caravanning Club is 109-years-old and is the largest and oldest Club in
2. the world for all forms of camping. It has 110 award-winning sites throughout the UK and, through a partnership with the Forestry Commission, Forest Holidays now runs a further 20 Camping and Caravanning Touring Sites and six Cabin Sites.
3. http://www.newtocamping.co.uk was launched on Monday, May 18, 2009 and incorporates all forms of outdoor holidays.
4. National awards include:

Practical Motorhome 2010 Top 50 Sites Regional Winner – Hereford Club Site
Caravan/Motor Caravan 2010 Top 101 Sites Winner – Sandringham Club Site
AA Campsite of the Year Heart of England 2010 – Teversal Club Site
Loo of the Year 2010 - Family Friendly Facilities Overall Trophy Winner
Loo of the Year 2010 - Individual Category National Award Winner (England)
Loo of the Year 2010 - Family Friendly National Award Winner (England)
Loo of the Year 2010 - Individual Attendant Team National Award Winner (Glencoe Club Site – Scotland)
Loo of the Year 2010 - 'Champions League' – Standards of Excellence
Loo of the Year 2010 - National Category Award Winner (Holiday Parks) – Teversal Club Site (England)
Loo of the Year 2010 - National Category Award Winner (Holiday Parks) – Dunbar Club Site (Scotland)
British Toilet Association's Best Dressed Public Toilet 2009 – Hereford Club Site
CCC Best Certificated Site 2009 – Hill Farm CS, Derbyshire
David Bellamy Conservation Award 2009 – Verwood Club Site (Gold)
David Bellamy Conservation Award 2009 – Inverewe Gardens Club Site (Gold)
David Bellamy Conservation Award 2009 – Horsley Club Site (Silver)
David Bellamy Conservation Award 2009 – Delamont Country Park (Silver)
Which Motorcaravan Site of the Year Runner-Up – Little Trethvas Farm CS
Practical Caravan 2009 Top 100 Parks Regional Winner (Scotland) – Lauder Club Site
Practical Caravan 2009 Top 100 Parks Regional Winner (north-east) – Bellingham Club Site
MMM 2009 Camping & Caravanning Site of the Year – Thetford Forest Club Site
###