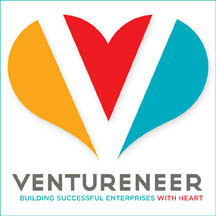 You get out what you put in. Social media are powerful but only if you lay the groundwork. This report shows you how to do that.
New York, NY (Vocus) October 7, 2010
Nonprofits are seeing the social media light; many use social media to some degree. Whether they use it effectively is another matter. While 96 percent of those responding to a Ventureneer/Caliber survey have a Facebook page, only 22 percent deemed that page "very effective."
But, for many nonprofits, social media are not only effective but integral to successful marketing and development. What's the difference between "very effective" and "a waste of time?"
Time and energy.
Those nonprofits that do rate social media as "very effective" in outreach, marketing, and fundraising efforts are the nonprofits that invest time in both training their staff and socializing online, according to the survey report, Nonprofits and Social Media: It Ain't Optional.
"These survey results are very important for demystifying the notion that only large organizations can use social media well, and capturing and codifying the notion that organizations need to invest significant staff time to effectively use social media," said Allison H. Fine, Senior Fellow, Demos: A Network of Ideas and Action and author of The Networked Nonprofit: Connecting with Social Media to Drive Change.
The report describes how successful users of social media build up an online presence, from "lurking" to get the hang of what people are saying to successful fundraising. The report covers what works and what doesn't, and the many ways in which nonprofits have successfully used social media, from cause-marketing to advocacy campaigns.
"You get out what you put in. Social media are powerful but only if you lay the groundwork," says Geri Stengel, founder of Ventureneer. "This report shows you how to do that."
The full results of the survey, along with best-practice guidelines for nonprofits, was released October 6. The survey was conducted in August by Ventureneer, in partnership with Caliber.
"For nonprofits, social media must be a staple in their marketing, communications, and fundraising plans," says Brittany Hill, Chief Marketing Strategist at Caliber. "Social media should be integrated into every facet of the organization in order to maximize its potential."
As a sample of the useable information nonprofits will get to guide their marketing plans: Each of the Big Four -- Facebook, Twitter, LinkedIn and YouTube -- have their own "specialties." Facebook, for example, is more effective at cause-marketing while LinkedIn is best used for researching and connecting to major donors and board members.
"Choosing the right medium for your message is not a new concept; the survey results show nonprofits how to pick the right social medium for each task," Stengel says.
She will hold a free webinar to help nonprofit leaders understand the guidelines and how to use them most effectively and cost-efficiently. The webinar, Social Media Best Practices for Nonprofits will take place Wednesday, October 27, 2010, 12n-1pm.
As to the title of the survey, the "It Ain't Optional" part? The people nonprofits want to connect with -- donors, volunteers, clients, board members, public officials, the media -- are looking for them on the Internet. Having a social media presence isn't an option. It's where you've gotta be.
But, as the survey shows, there's being there and being there. Big difference, better outcomes for those who lay the groundwork.
About Ventureneer
Ventureneer connects values-driven small business owners, social entrepreneurs, and nonprofit leaders with the knowledge they need to make the world a better place and to thrive as businesses. At Ventureneer, entrepreneurial and nonprofit training and advice are practical, accessible, and affordable. Ventureneer has a new approach to learning, one built on Web 2.0 technology, that blends traditional, formal instruction with informal, peer learning. You can learn new skills, collaborate with peers, develop solutions to your real-world problems, get one-on-one help from experts, and access the information you need to make better decisions for your organizations.
###