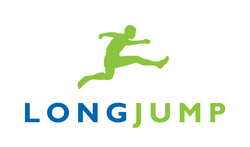 The LongJump platform provides a wide-reaching array of components and features that enable both configuration-based development and support for more traditional form-based application development
Sunnyvale, CA (PRWEB) October 7, 2010
LongJump, a pioneer in platform-as-a-service (PaaS) and private cloud business applications, announced today that leading IT market research and advisory firm IDC (http://www.idc.com) named LongJump as one of five companies in a report published October 4th, 2010.
"We view IDC's analysis of the advancements in application development and deployment platforms as proof that as more enterprises become comfortable with public and private cloud computing, the process of creating applications will be the next critical strategy to drive innovation and productivity," says Pankaj Malviya, CEO of LongJump. "There are far too many software solutions that need to be built and trying to do it the traditional way is costly and high-maintenance."
According to the report by IDC, Innovative Application Development and Deployment Companies Under $100M to Watch, (Document #225069):
"The LongJump platform provides a wide-reaching array of components and features that enable both configuration-based development and support for more traditional form-based application development. These capabilities enable the rapid development of business applications because constructs like data modeling, data management, data and forms processing, personalization, presentation, reporting, administration, and development are provided as part of the integrated LongJump platform."
Agile enterprises better align with business users by adopting PaaS to increase their developer productivity significantly, to reduce their total cost of lifetime application maintenance, and to empower their users to make securely and safely business unit specific customizations.
IDC's "Innovative Companies Under $100M to Watch" reports are a qualitative evaluation of a set of vendors within a specific market – they are not a stack ranking nor do they represent an exhaustive evaluation of all companies in a segment or a comparative ranking of the companies in the report. IDC solicited entries from vendors of less than $100 million that exemplify specific key trends (selected by analysts) that are driving change in a specific software market. Vendors submitted case studies that exemplified one of the trends used as the basis for the award. These case studies were evaluated individually and independently by related market analysts across several pre-determined criteria. The case studies submitted for review had to demonstrate that the technology was available, able to be implemented and provided real-world benefits to the customer.
About LongJump
Based in Sunnyvale, California, LongJump is a leading software provider that powers Platform-as-a-Service (PaaS) helping enterprises and ISVs solve the complex design, development, deployment and distribution of software-as-a-service and web-based applications. LongJump's PaaS and catalog of ready to use, highly customizable, business applications help companies reduce the time and cost of developing and delivering data-driven applications. Taking a complete ecosystem approach with their cloud application platform, LongJump has significantly reduced time to market for companies looking to enter the SaaS market with their unique branded applications and has enabled enterprises to dramatically reduce IT support for custom application projects. For more information, visit http://www.longjump.com or call 800.886.9028.
# # #