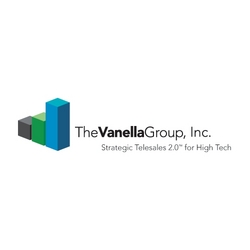 Having teleservices partners that are Marketo savvy, adds tremendous value to our clients allowing them to optimize their lead generation and pipeline development
San Jose, CA (PRWEB) October 6, 2010
The Vanella Group, Inc. http://www.vanellagroup.com , in collaboration with Marketo, Jigsaw, PR Newswire, and other industry leading companies in marketing automation and sales enablement, announced today its sponsorship of the 2010 Marketo User Summit (http://www.marketo.com/b2b-marketing-sales-conference/) to be held at the Marriot Marquis Hotel in San Francisco, October 13-14, 2010.
"The 2010 Marketo User Summit will bring together the best of our partner and user communities. Industry thought leaders will be there to share best practices and incredible success stories about improved marketing results and the ability to drive predictable revenue from using Marketo." said Phil Fernandez, president and CEO, Marketo. "We are pleased to have our partner, The Vanella Group, Inc., join us as a sponsor this year. Having teleservices partners that are Marketo savvy, adds tremendous value to our clients allowing them to optimize their lead generation and pipeline development."
"Sponsoring the Marketo User Summit is a very exciting milestone for us" says Mari Anne Vanella, Founder and CEO of The Vanella Group, Inc.; "Marketo has made a huge impact in the marketing automation space and we can clearly see the value they add to our clients ability to grow pipeline and revenue more effectively. Our Telesales 2.0™ solution incorporates the high value Marketo brings to the optimized teleservices and telemarketing programs we deliver."
Whether you're looking for a sneak peek into the Marketo product roadmap or want to learn best practices from industry thought leaders, the 30 keynote, breakout and customer success sessions are sure to leave attendees informed, invigorated and prepared to accelerate revenue for the future. For a list of speakers, please see http://www.marketo.com/b2b-marketing-sales-conference/speakers.php
About The Vanella Group, Inc.
The Vanella Group, Inc. provides High-Touch/High-Quality Teleservices-based Lead Generation Services for Enterprise Technology companies. Now in their 10th year, they have delivered opportunity-based teleservices programs for companies such as HP, Borland, Hitachi, SAP, Guidewire Software, and many other enterprise technology providers. In addition, The Vanella Group, Inc. is a Marketo Partner, Salesforce Enterprise Consulting Partner, Inside View Partner, and provides various services to optimize and manage CRM and marketing automation activity for clients as part of their Telesales 2.0™ solution suite. Their programs are uniquely designed to be performance-based, radically overachieving traditional telemarketing programs and are 5x above industry standards (2009 DMA Report.) For more information, visit http://www.vanellagroup.com
About Marketo
Marketo, http://www.marketo.com, is the revenue cycle management company revolutionizing how marketing and sales teams of all sizes work — and work together — to accelerate predictable revenue. Marketo's solutions are both powerful and easy to use, providing explosive revenue growth throughout the revenue cycle from the earliest stages of demand generation and lead management to deal close and continued customer loyalty.
Marketo Lead Management helps marketers acquire, nurture and qualify more high quality sales leads with less effort; Marketo Sales Insight helps sales understand, prioritize and interact with the hottest leads and opportunities to close business faster; and Marketo Revenue Cycle Analytics enables marketers to measure, understand, optimize, and predict their revenue cycle. Marketo won the 2010 CODiE award for 'Best Marketing Solution' and was voted 'Best Marketing Automation Application' and 'Best Mass Emails Solution' by Salesforce customers on the Force.com AppExchange. As of August 2010, more than 650 enterprise and mid-market clients globally have adopted Marketo solutions.
###