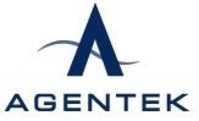 "We have a long-standing partnership with Dysel and are anticipating solid operational and financial improvements with the additional capabilities that the Agentek mobility solution will deliver to our business." Dan McFadden, VP of operations, ProLift
Alpharetta, GA (PRWEB) October 7, 2010
Agentek, an innovator in mobile field service solutions, and Dysel, Inc., global provider of Equipment Life Cycle™ (ELC), announced they have signed a partnership agreement to deliver complete business application solutions and services to the equipment distribution industry. The integrated offering is a comprehensive, end-to-end equipment industry solution with robust mobile field service functionality, and is built on Microsoft Dynamics® NAV.
Dysel will provide the market with this integrated solution, which is designed for mid-sized dealers specializing in the distribution of construction equipment, material handling equipment, agricultural equipment and related industries. "We were delighted to partner with Dysel. They have a successful track record of accomplishment with an impressive international customer base, and we look forward to rolling out our first integrated solution for ProLift Industrial Equipment," said Agentek CEO Jeff Jarvis.
"Dysel is very excited about the rich potential our partnership with Agentek will bring to the equipment industry," stated Hems van Heek, managing director of Dysel. "The Dysel solution was developed to meet the needs of companies that sell, lease and maintain equipment. It provides flexible functionality and visibility across the dealer business, from complex maintenance procedures, sales and rental, to finance – truly across the entire life cycle of the equipment. With Agentek, we will be combining the strengths of our industry solution with the power of a robust field service mobility application, fully integrated and delivered from a single source."
Dan McFadden, vice president of operations for ProLift Industrial Equipment, said, "We have a long-standing partnership with Dysel and are anticipating solid operational and financial improvements with the additional capabilities that the Agentek mobility solution will deliver to our business."
About ProLift Industrial Equipment
ProLift Industrial Equipment exists to support manufacturers and distributors in Kentucky, Indiana, Ohio and West Virginia in the movement of their products throughout the region and world. Specifically, ProLift focuses all of its resources in pursuit of this goal by providing a full-line of material handling products and services, including the sale and support of forklifts, aerial equipment and systems-related products and services. With over 300 employees and multiple product lines, including Toyota – the #1 selling lift truck in the world, Taylor, Aichi, Combilift and Taylor-Dunn – ProLift is well equipped to assist our customers in improving their material handling operations. ProLift has operated for over 30 years with a customer-focused mission of "Doing the Right Thing." http://www.proliftequipment.com.
About Agentek
Agentek is a leading provider of mobile field service software, workforce optimization and vehicle telematics solutions that enable businesses to achieve a predictable, reliable and repeatable customer experience from commitment to service fulfillment in real-time. Agentek delivers end-to-end mobile workforce optimization solutions that empower the field and unite the enterprise. Find out how leading companies are leveraging Agentek's fully-connected mobile technology to develop new service revenues, cultivate customer loyalty and gain competitive advantage. http://www.agentek.com.
About Dysel
Dysel, a Microsoft Gold Certified Partner, developed a comprehensive software solution, Equipment Life Cycle™ (ELC), for companies that buy, sell, rent, install, service, maintain and manage serialized Equipment, Machinery and or Fleets. ELC was designed and developed to simplify all the processes that follow a piece of equipment from cradle to grave. ELC is a PROVEN Microsoft Dynamics NAV-based solution that is being used around the world for both large and small customers. The solution is exclusively endorsed by various multinationals for their dealer network worldwide. Additional information can be found at http://www.dysel.com.
###