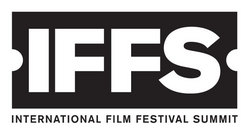 This year's summit is very special
New York, NY (Vocus) October 7, 2010
The International Film Festival Summit announced today that TicketDerby will be participating at the annual International Film Festival Summit. The Summit is taking place December 5-7th in Las Vegas at the Planet Hollywood Resort and Casino.
TicketDerby will be joining over 300 film festival directors and executives as they come together to network and discuss the latest trends and challenges in funding and sponsorship, programming, operations and management, marketing and public relations, executive management, and more.
"This year's summit is very special," said Trey Faith, V.P. of Sales & Business Development, TicketDerby, Inc." Our company's rapid growth is much attributed to partnerships with many of the festivals attending. We are also very excited about the in-person networking opportunities provided by this event!"
The 2010 International Film Festival Summit will feature the top industry leaders and directors attending including: SXSW, Traverse City Film Festival, LA Eye for Talent, Austin Film Festival, Ashland Independent Film Festival, Boston Underground Film Festival, DC Film Alliance, StickyToePads, Martha's Vineyard International Film Festival, Red Stick International Animation Festival, Film Finders, Engaging Pictures, Mill Valley, Nashville Film Festival, European Independent Film Festival, and many more.
Sponsors and partners include: All Access Today, All Seasons Resort Reservations, Aloompa, Artifax Software Inc., Bag Tags Inc., Emma, Eventbrite, GTI Golf Cars, K2Imaging, Nomosa, SCHED, TicketDerby, and XOMO.
About TicketDerby
TicketDerby is the #1 Festival ticketing service. Sell online, over the phone and in person. Increase sales with real-time reporting. Per ticket fee only $1. Having a Festival? TicketDerby it today! http://www.ticketderby.com
About International Film Festival Summit (IFFS):
The International Film Festival Summit (IFFS) is the largest international organization representing the film festival industry. The IFFS mission is to promote and strengthen the global film festival industry through education, networking, dissemination of information, and the cultivation of high standards for the industry. The IFFS was founded in 2002 and provides the only annual conference & symposium for film festival professionals and entertainment executives to network, learn from one another, establish partnerships, and understand the latest trends in festivals and independent film. http://www.filmfestivalsummit.com.
###