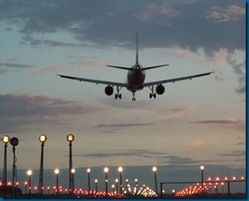 East Hartford, CT (Vocus) October 7, 2010
Travel Insured International (http://www.travelinsured.com), commenting on the U.S. State Department's Europe travel alert of Oct. 3, 2010, confirms to travelers that coverage against politically-motivated terrorist attacks is included in four plans under the company's Worldwide Trip Protector brand. The plans provide Trip Cancellation or Trip Interruption coverage when a politically-motivated terrorist attack occurs within the territorial limits of a city listed on the insured's travel itinerary and within 30 days of the insured's departure date. To be eligible for coverage, an event must occur after the effective date of the insured traveler's Trip Cancellation coverage and by definition must be deemed an act of terrorism by the U.S. Government. Travelers are reminded they must purchase a plan to obtain the coverage before the terrorism attack is launched. As with hurricane events, once an act of terrorism begins it is no longer unforeseen, and coverage is no longer available for plans purchased on or after the date when the attack was initiated.
The four Travel Insured plans that include the coverage are Worldwide Trip Protector, Worldwide Trip Protector Gold, Trip Protector Lite, and Trip Protector Lite Expanded. While including coverage against acts of terrorism, this coverage is not triggered by a threat of terrorism, or by concern that a future act of terrorism might occur. Travelers desiring coverage against threats or fear of potential terrorism are recommended to obtain the Cancel for Any Reason option, available with either the Worldwide Trip Protector or Worldwide Trip Protector Gold plans.
Cancel for Any Reason
Available for additional premium at the time travelers purchase Worldwide Trip Protector or Worldwide Trip Protector Gold, the Cancel for Any Reason option allows for cancellation for any reason 48 hours or more prior to scheduled departure. It can provide reimbursement of up to 75% of the insured's prepaid, nonrefundable trip costs. This upgrade may only be added when selected on the original application and when the policy is purchased up to 21 days from initial trip deposit along with the Worldwide Trip Protector plan, or up to 30 days from initial trip deposit when purchased along with the Worldwide Trip Protector Gold plan.
Travel Insured encourages travelers to continue with their travel plans to Europe while taking the prudent travel safety precautions recommended by the U.S State Department. Every Travel Insured plan includes Worldwide Emergency Travel Assistance, available 24/7 to help travelers whenever they are in need of assistance during their trip. Please travel secure with Travel Insured while enjoying Europe, or wherever your travel plans take you.
About Travel Insured International
Travel Insured International, based in E. Hartford, CT, was founded in 1994 by the foresight of insurance industry executive Peter Gehris when he acquired the travel protection division of the Travelers Insurance Company. Coverage is underwritten by Arch Insurance Company (a Missouri corporation, NAIC #11150) with executive offices located in New York, NY. Arch Insurance is rated A ("Excellent") for financial strength by the insurance rating service A.M. Best. Not all insurance products or coverage is available in all jurisdictions. Coverage is subject to actual policy language
Travel Insured International
52-S Oakland Ave.
E. Hartford, CT 06128-0568
Contact: John Stone
Media Relations Manager
1-800-243-3174 x 117
jstone(at)travelinsured(dot)com
http://www.travelinsured.com
###