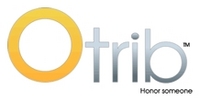 Boston, MA (PRWEB) October 7, 2010
Former AOL and Time Warner executive Sam Tharp today formally announced the launch of Final Wishes™, a free app giving Facebook users the ability to name an heir to their account and to decide what should happen to those digital assets upon death. The new service is the latest offering from Otrib.com, the only free, national funeral planning, notification, and tribute site dedicated to a fast, efficient and dignified experience. The Final Wishes™ app can be found at http://app.otrib.com
"The issue of posthumous digital asset management is a growing concern to Facebook users, as highlighted in major media such as Newsweek and the New York Times. Final Wishes™ was created to help people be proactive in defining the 'disposition' of their digital assets," said Otrib.com Founder and CEO Sam Tharp. "Otrib.com is an online pioneer, changing the way people grieve, honor and plan end-of-life events. With over 500 million registered Facebook users, and an estimated total number of deceased account holders in excess of 5 million, the need to help them seemed urgent."
With the Final Wishes™ app, Facebook users can name an heir for their account, specify how they want their account to be managed upon their passing, and even craft a final message to friends and loved ones. When one's death is confirmed, an Otrib tribute page will automatically be created - to serve as an online obituary that notifies family and friends, and provide a way to pay tribute in a dignified, efficient and meaningful manner.
"My brother-in-law was recently diagnosed with terminal cancer. It was a bit of a wake-up call for me. I wanted to make sure I had my affairs in order. Signing up for Final Wishes™ was easy. Now I know my wife will inherit my Facebook account when I die. It was fast. It was free. It will save my spouse time and money when I die," said Final Wishes™ user John.*
How Final Wishes™ Works:
Final Wishes™ is the only free - patent pending - web service designed to give consumers the power to define what happens to their digital accounts upon their passing.
The Account Holder registers for this free service, and makes the following designations:
1) Names an heir to their social media account(s)
2) Defines desired treatment /administration of said accounts, such as:
i) Fully disable
ii) Account maintained, but held privately
iii) Account maintained, publicly viewable
3) Selects from a variety of Life Status Indicators (which becomes a visible part of user's profile following registration), all of which have an explicit value of "Alive". Choices include: Alive and Kicking, Stayin' Alive, Not Feeling So Well, Pumped Up, Chillin', Feeling Old, and more.
Upon the Account Holder's death:
1) Death Verification - An individual, comprised of friends and connections, reports the Account Holder's death through the Life Status Indicator.
2) Upon verification, the Life Status Indicator is changed to "Deceased".
3) A pre-defined death notification message is emailed to all individuals.
4) A new Otrib Tribute is automatically populated with photos, obituary text, memorial service and donation details, etc.
5) Management of account is handled in accordance with Account Holder's wishes.
About Otrib.com
Otrib.com is the only free, national funeral planning, notification and tribute service dedicated to the fast, efficient and dignified planning and posting of funeral details and tributes. Founder and CEO Sam Tharp created Otrib.com to help people through end-of-life events. Sam was a senior executive at Monster.com from 2003 – 2007 and also held senior management positions with global industry leaders, such as America Online, Inc., Dell Computer Corporation and Time Warner, Inc. Sam holds a bachelor's degree in economics and English from the University of Cape Town, South Africa. For more information, visit http://www.otrib.com.
*Media note: Due to the sensitive nature of this topic, pseudonyms are being used to protect the privacy of Otrib.com users quoted in the press release. However, media should contact Otrib.com PR Lisa Kauffman @ 978-505-1310; or Austin_siena(at)yahoo(dot)com for true identity and interview opportunities.
###