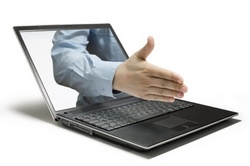 We were horrified at what we found. These sites are aimed at people who are often desperate for help, which makes them vulnerable.
(PRWEB) October 8, 2010
An investigation of online therapy and treatment websites has revealed a catalog of rip-offs and malpractice aimed at some of the most vulnerable people on the internet.
The researchers from the evaluation specialists Remarkable Performance Ltd. investigated 184 websites offering therapy and treatments for a range of anxiety related issues and they found that only 1 in 5 websites were by genuine therapists. Practices include:

Individuals with no qualifications and little or no experience posing as therapists,
False testimonials,
Trap charges where the customer is funnelled into paying more and more,
Made up recommendations from official bodies,
False review websites promoting their services,
Malicious software
Blog spamming with false positive reviews about their services and
A range of other cheats and tricks
These are just some of the ruses waiting for naive, trusting and often desperate people.
The research produced for the Therapeutic Standards website (http://www.therapeuticstandards.org) has exposed a wide range of misconduct in the online therapy, health and sports treatment sector.
"We were horrified at what we found. These sites are aimed at people who are often desperate for help, which makes them vulnerable to unscrupulous practices." The reports author, Dr. David Wilkinson said. "The most worrying thing is the fact that anyone can set up a site and call themselves a therapist with no qualifications or experience and lure people into paying for who knows what. We discovered that many people offering online therapy for things like anxiety, or other personal problems online had no qualifications or experience whatsoever."
David continued "Some of the most convincing and plausible sites we found were the culprits of some of the worst practices. During the research I discovered a service that makes fake video endorsements of any product or service for just $5 a video. I then found these very plausible video testimonials on what initially looked like genuine sites."
Other practices uncovered by the researchers include claiming association with, or endorsements by legitimate mental health organisations and even government bodies for example. When the researchers checked the claims made on the websites they were rarely genuine. Another increasingly common and worrying trend is to build a fake review site to promote their own services.
It is estimated that approximately 73% of people suffering from problems often consult the internet before a medical practitioner these days. In the days before the web people would have seen their medical practitioner first and then been referred to a qualified therapist. Now most people simply look online. Unfortunately people have no way of knowing if a service offered online is genuine or not unless the claims made on a website are verified by an independent body such as Therapeutic Standards.
"The trouble is anyone with a bit of know-how can set up a very convincing site in a few hours and make it look very credible with false recommendations and reviews. An individual can start practicing online as a counselor, anxiety specialist, marriage guidance counselor or therapist with no qualifications at all and within in hours of setting up a website.
For example, if you look up anxiety treatment in a search engine you get over 22 million web pages all offering help for anxiety related issues. There is no regulation and no borders on the Internet at all and it is often very difficult to tell a genuine therapist or treatment from a fake one based on what is often a set of professional looking web pages. The site could be in Russia, Nigeria or Outer Mongolia and most people wouldn't know." Dr. Wilkinson added. "Even health review sites and forums are being faked now."
Just because a site looks good and appears to have lots of endorsements and associations doesn't mean it is genuine. The Therapeutic Standards is an international service that has been specifically set up to verify therapy websites and the claims they make.
Members' websites get an online verification certificate to show that the site has been independently inspected and all of the claims made are true. Additionally the qualifications and experience of the therapist(s) or the treatment being advertised is independently checked and verified. Members are also required to conform to the International Therapeutic Standards 'Ethics Assure' ™ protocol.
People looking for help online or responding to adverts in the internet are strongly advised to ensure the qualifications and recommendations of any therapist found online are genuine or only to use services that have been independently verified and certified.
The full report is available for free from the Therapeutic Standards website (http://www.therapeuticstandards.org/downloads.html) and contains advice for staying safe online when using online therapy and treatment services.
About the International Therapeutic Standards(http://www.therapeuticstandards.com)
A set of verification and conduct standards specifically designed to:
1. Help clients and potential customers to be able to tell a genuine, qualified therapist or treatment providers website from one that is run promoting unqualified and potentially dangerous or scam services.
2. Help genuinely qualified and experienced therapists and treatment providers in the health, sports and caring sectors to differentiate themselves and their websites from unqualified and rouge individuals offering similar services.
Members of the Therapeutic Standards scheme have their claims independently verified and checked against a set of internationally verifiable standards and any claims and affiliations made on the site are independently certified.
About Remarkable Performance Ltd (http://www.remarkableperformance.con). Specialist research and evaluation company.
# # #